The MPB Education department is a robust, boots-on-the-ground provider of services, resources and information. MPB Education offers a variety of rigorous programs both face-to-face and digitally. Services that focus on parents, children and families top the list of initiatives. The hands-on, consistent nurturing approach allows us to get to know those we serve, and dedicate consistent time to programs that have a lasting impact.
Emergency Response Resources from Sesame Street
Sesame Street
Sesame Street Gets Through a Storm | Sesame Street Full Episode
Description
Sesame Street In Communities
Help on the Way: Sesame Street: Here for Each Other
Description
MPB Education
MPB's Workforce Wednesday "Overview of Business Services"
For March's Workforce Wednesday, on March 15th, 2023, MPB welcomed Secretary Michael Watson, Mississippi's Secretary of State, to speak about Mississippi Businesses Against Human Trafficking (MBAT) and how they have worked to raise awareness of trafficking in the state.Secretary Michael Watson also spoke about the Student Ambassador program he has partnered with and the positive effects it will have on the students that join.
MPB Education
Workforce Wednesday: Mental Health in the Workplace, March 16, 2022
In the past two years, the pandemic has caused challenges, trauma, and workplace adjustments that have impacted people everywhere. Employers and their employees have endured stress because of loss and the frustrations of determining what the new normal workplace will look like. Many are reexamining how they want to work and if it provides the safest environment for themselves, coworkers, and family.

Workplace challenges have contributed to the heightened struggles of mental health. A mentally healthy workplace is important. What solutions and resources are available to proactively support them?

Listen as our guest speakers provide helpful tips and evolving resources that will start the journey to lasting solutions in the workplace.


A Message from Tara Y. Wren, Ph.D, Director of Education
Mississippi Public Broadcasting continues to distinguish itself as one of the nation's top public media stations through the production of programs aimed at making Mississippi better. We are one of only 30 stations in America with a statewide reach, offering television, radio and a boots on the ground Education department. At MPB, we take seriously our mission to improve the lives of Mississippians through information that is contextualized, complete and focused on issues that matter most to our citizens. The Education services department offers programs that span from early childhood to workforce development to digital learning. On any day of the week the team can be found providing programs or services in a community within the state of Mississippi.


To stay abreast of the happenings in the MPB Education Services department sign up for the monthly MPB Education newsletter.
MPB Classroom TV Behind the Scenes
MPB Classroom TV, our new channel that provides broadcast instruction to PreK-12th grade students, launched October 5, 2020 in collaboration with the Mississippi Department of Education (MDE).
MPB's Education department engages with teachers, parents and students throughout the year. Since March 2020, when COVID-19 turned our lives upside down, the focus turned even more toward Mississippi students.
Many barriers – specifically, lack of internet access - exist for some students in today's virtual learning environments. MPB Classroom TV broadcasts pre-recorded lessons taught by certified teachers in the most needed subject areas. Students can continue learning even when school buildings are closed. MPB Classroom TV helps children learn at home. No cable or internet connections are needed. All you need is an old school antenna to view.
MPB is grateful to offer this service and for the support from MDE. The possibilities of this new channel now and in the future are endless. To learn more, visit education.mpbonline.org/mpb-classroom-tv.
Tara Y. Wren, Ph.D.
MPB Director of Education
MPB Classroom TV Filming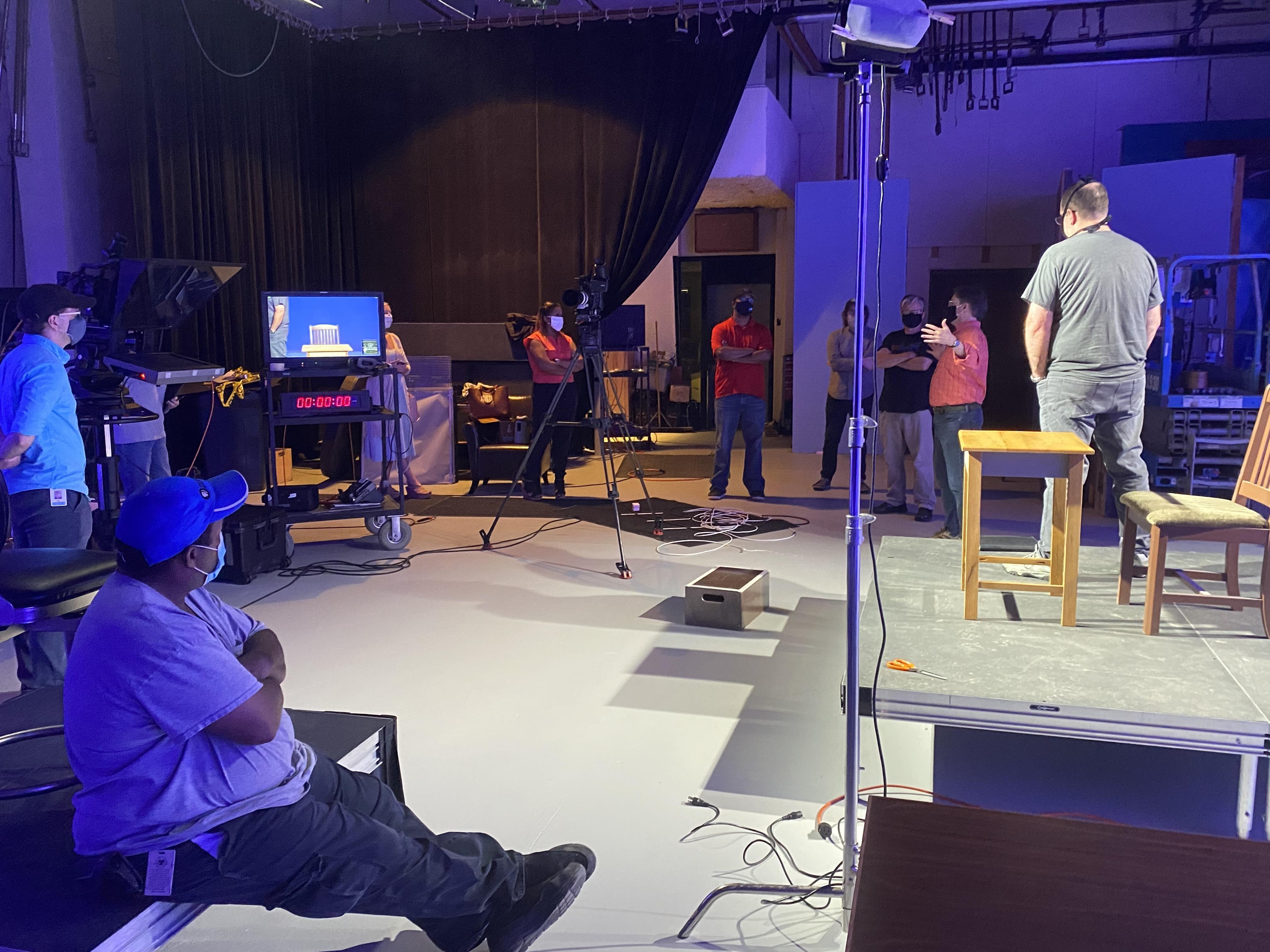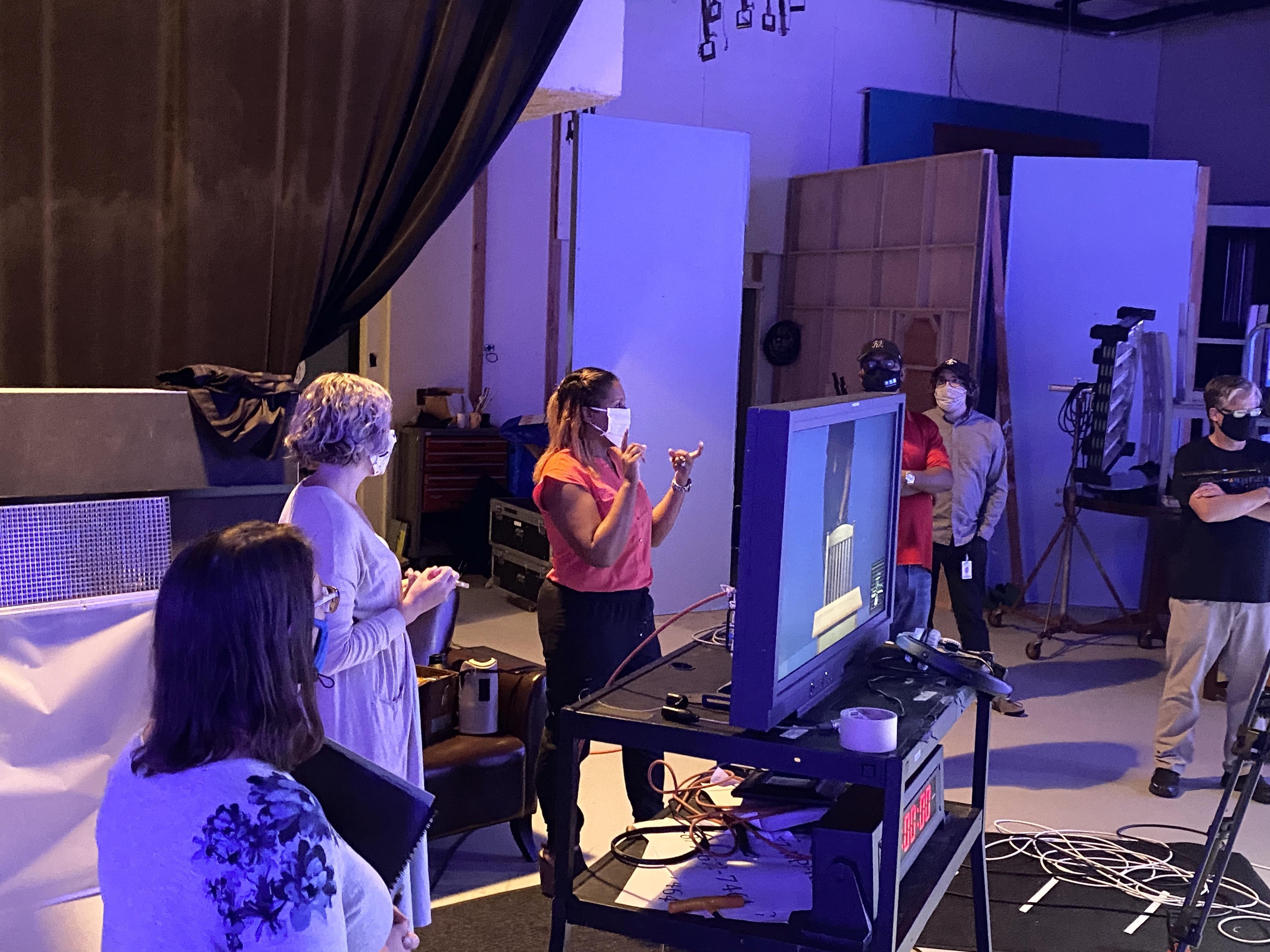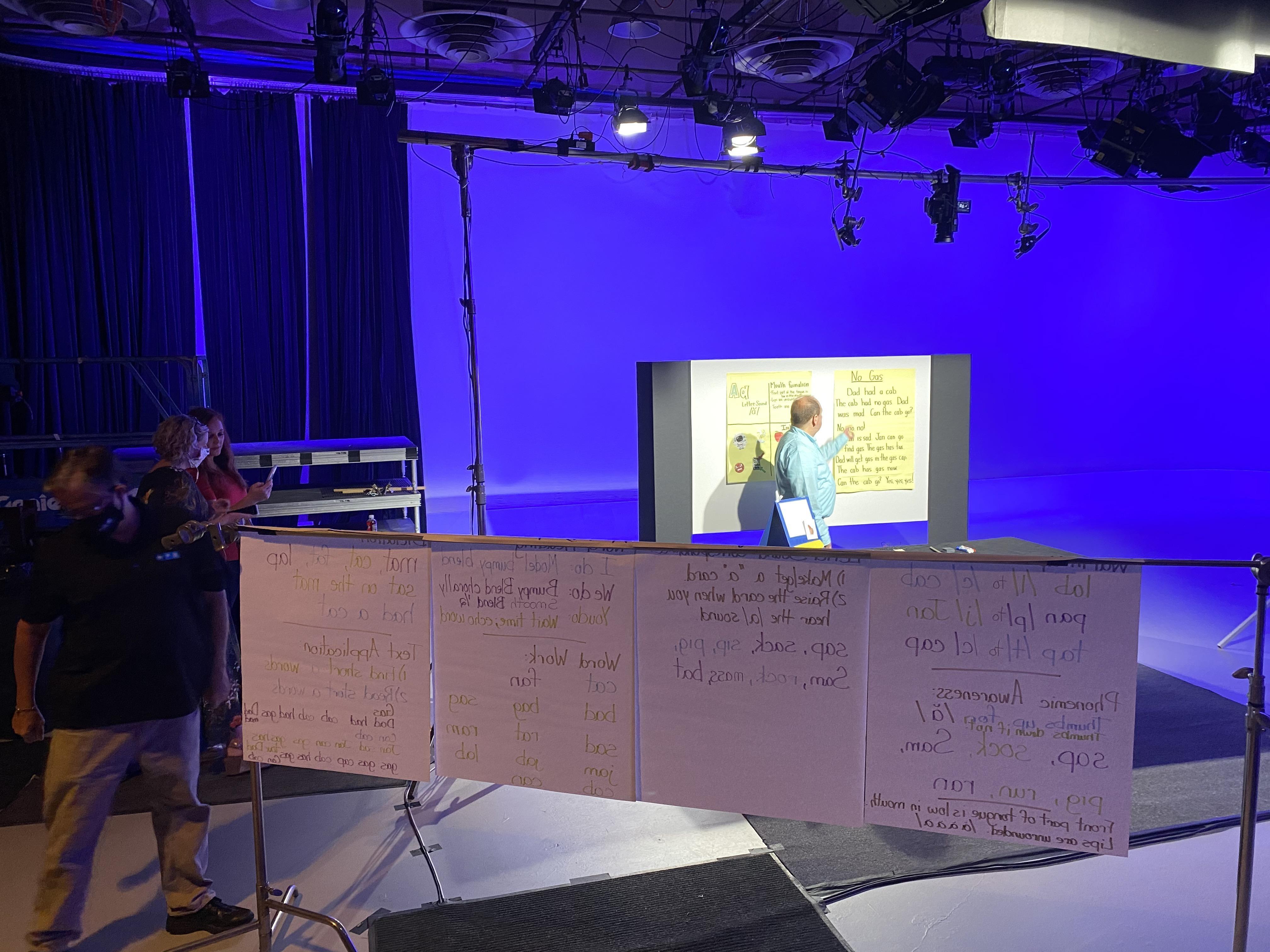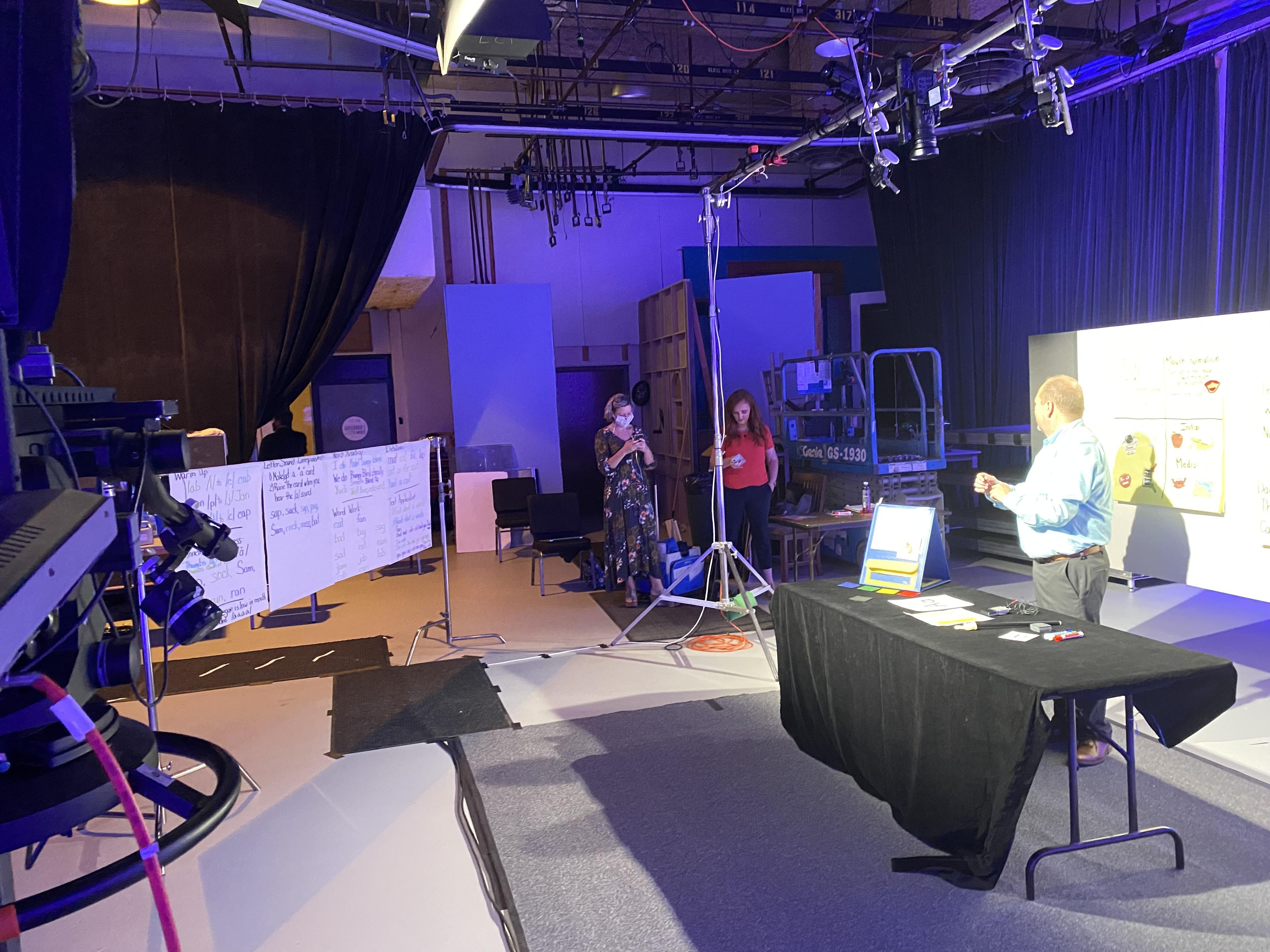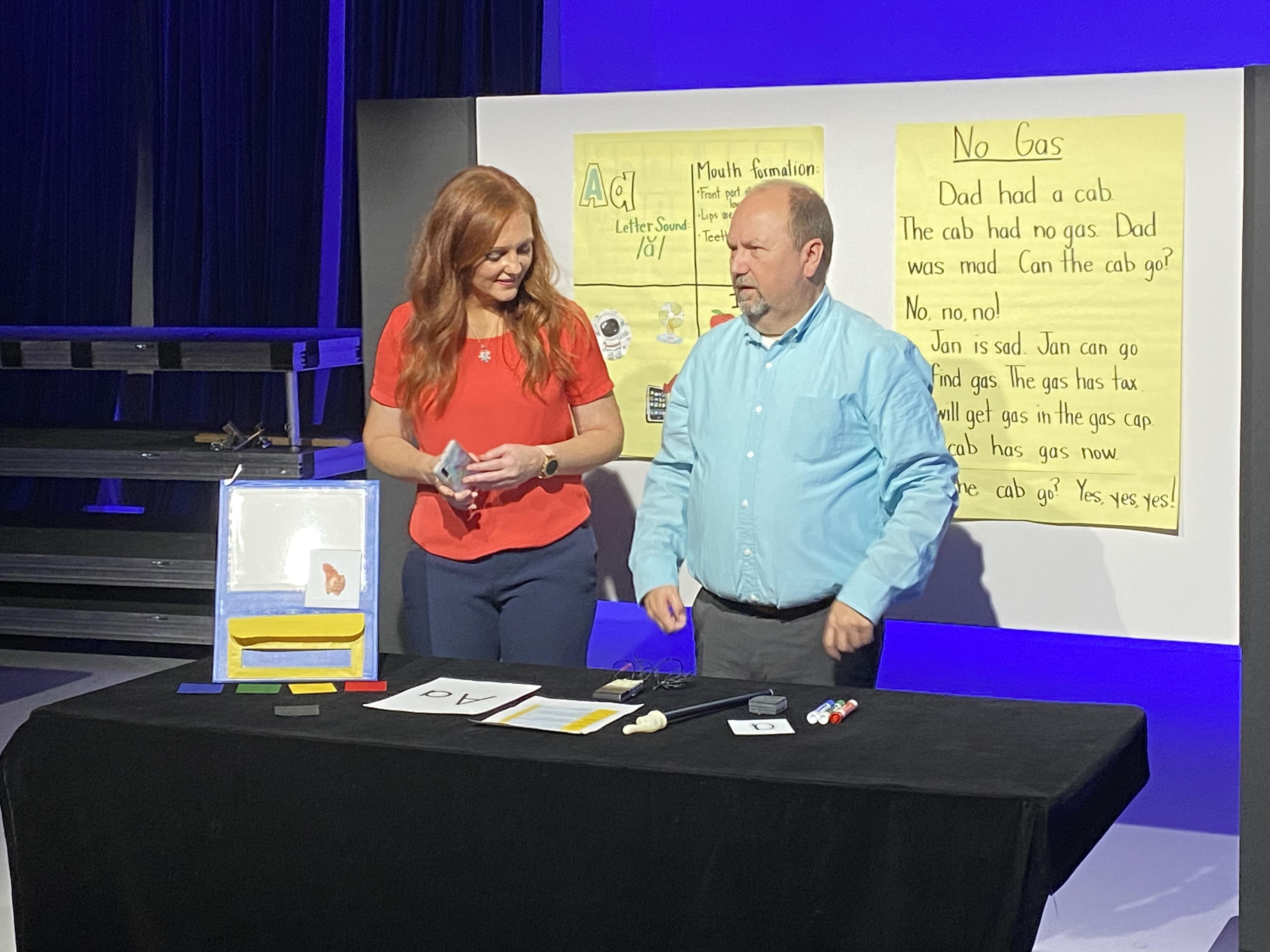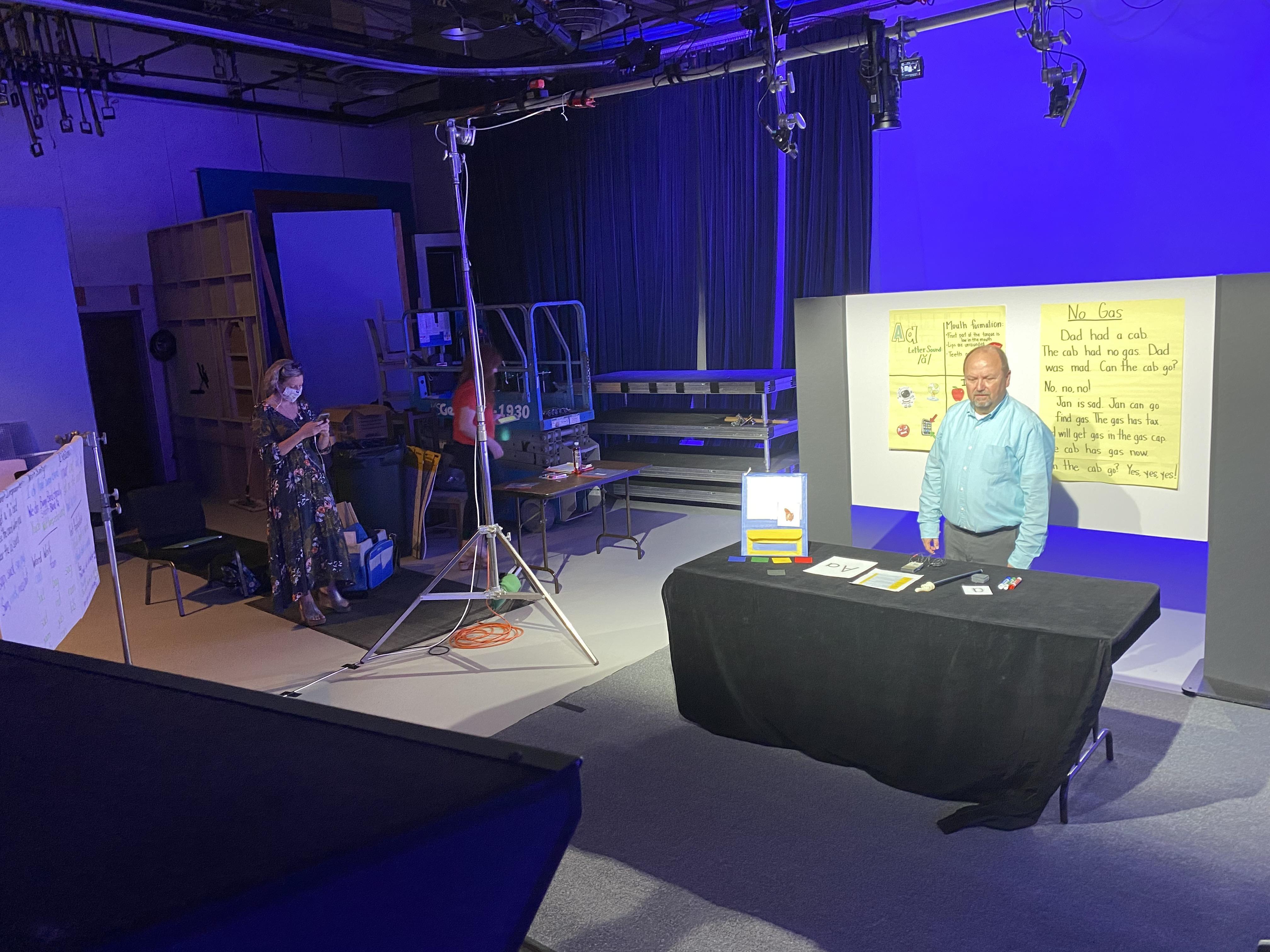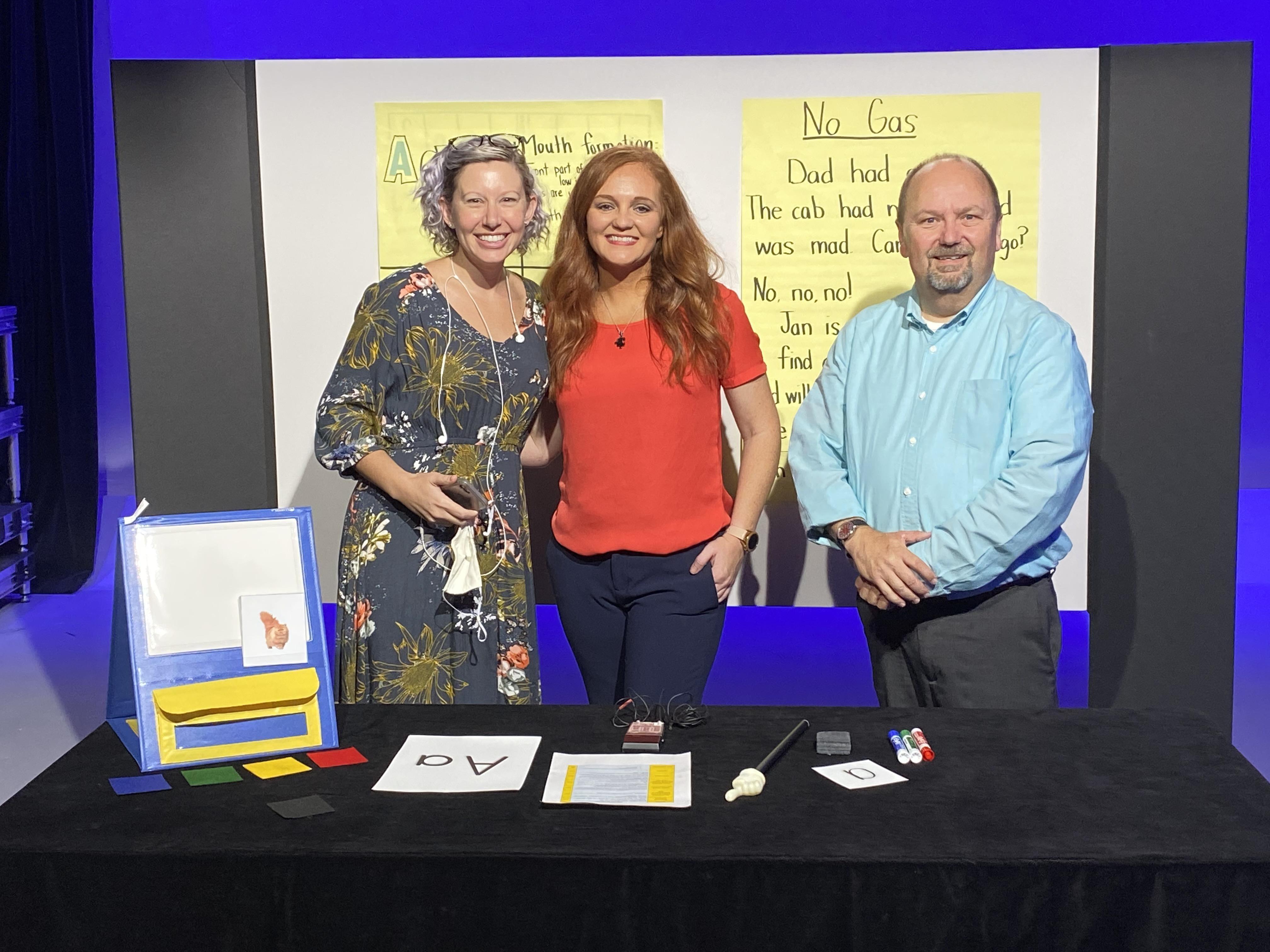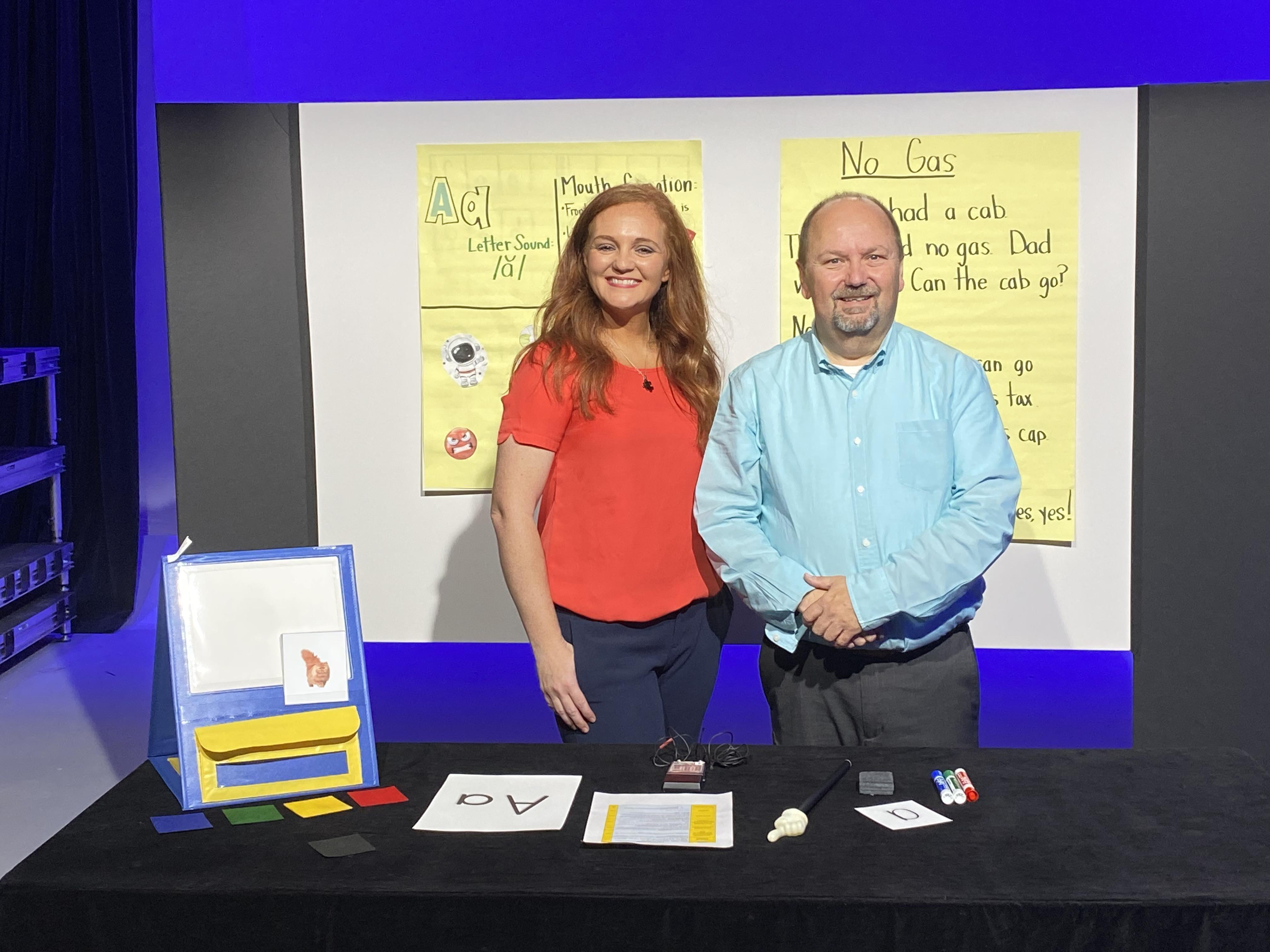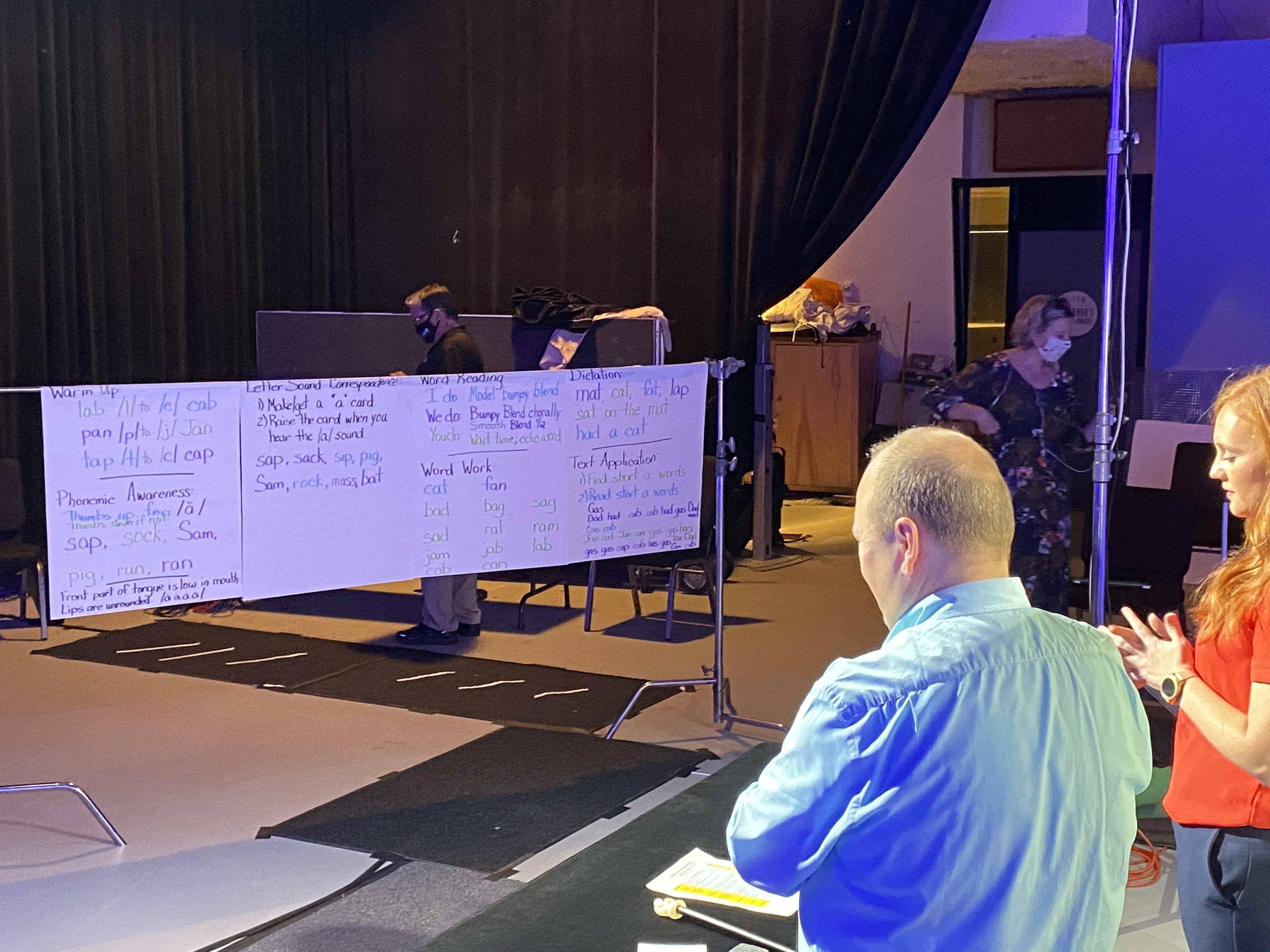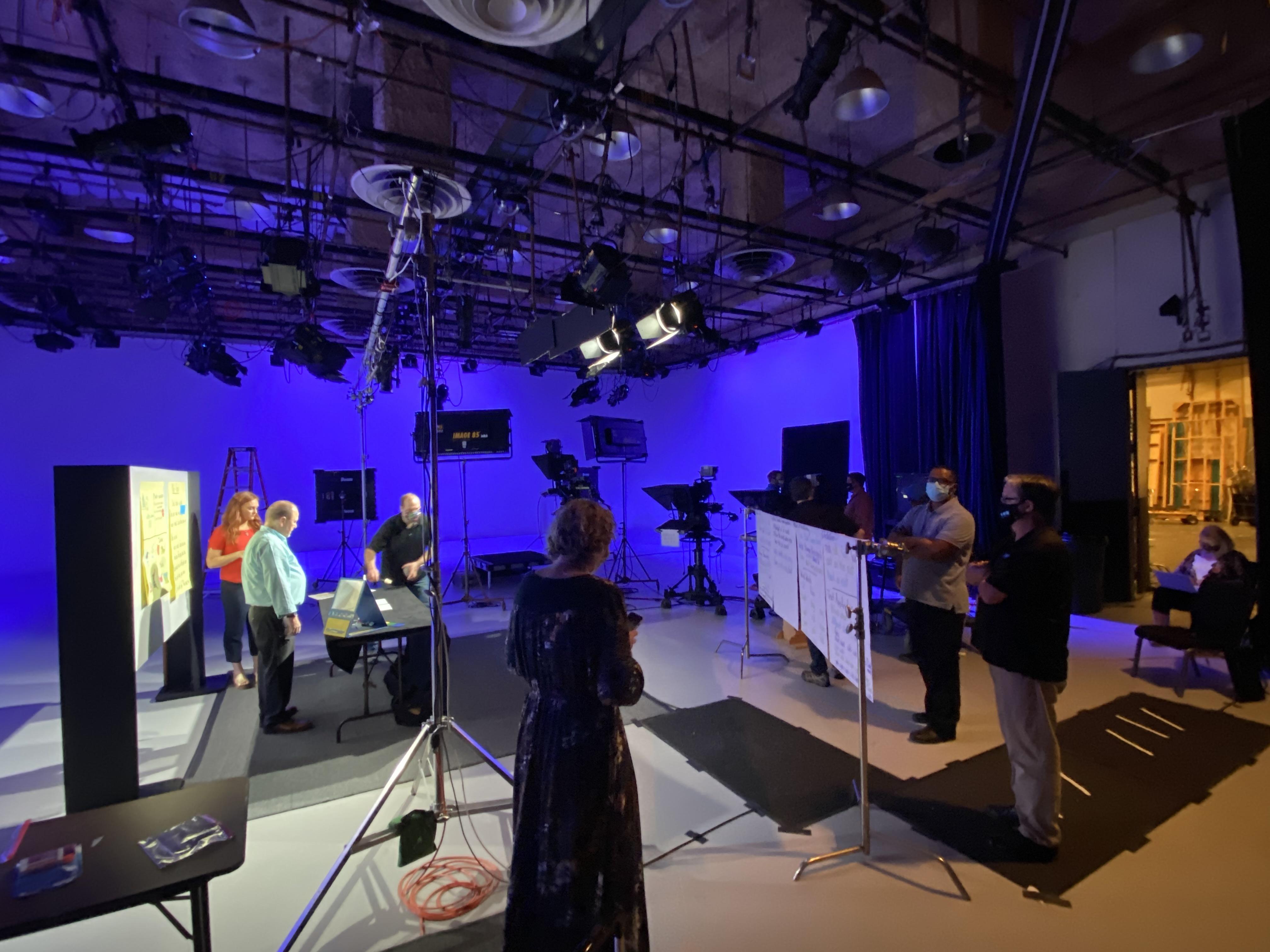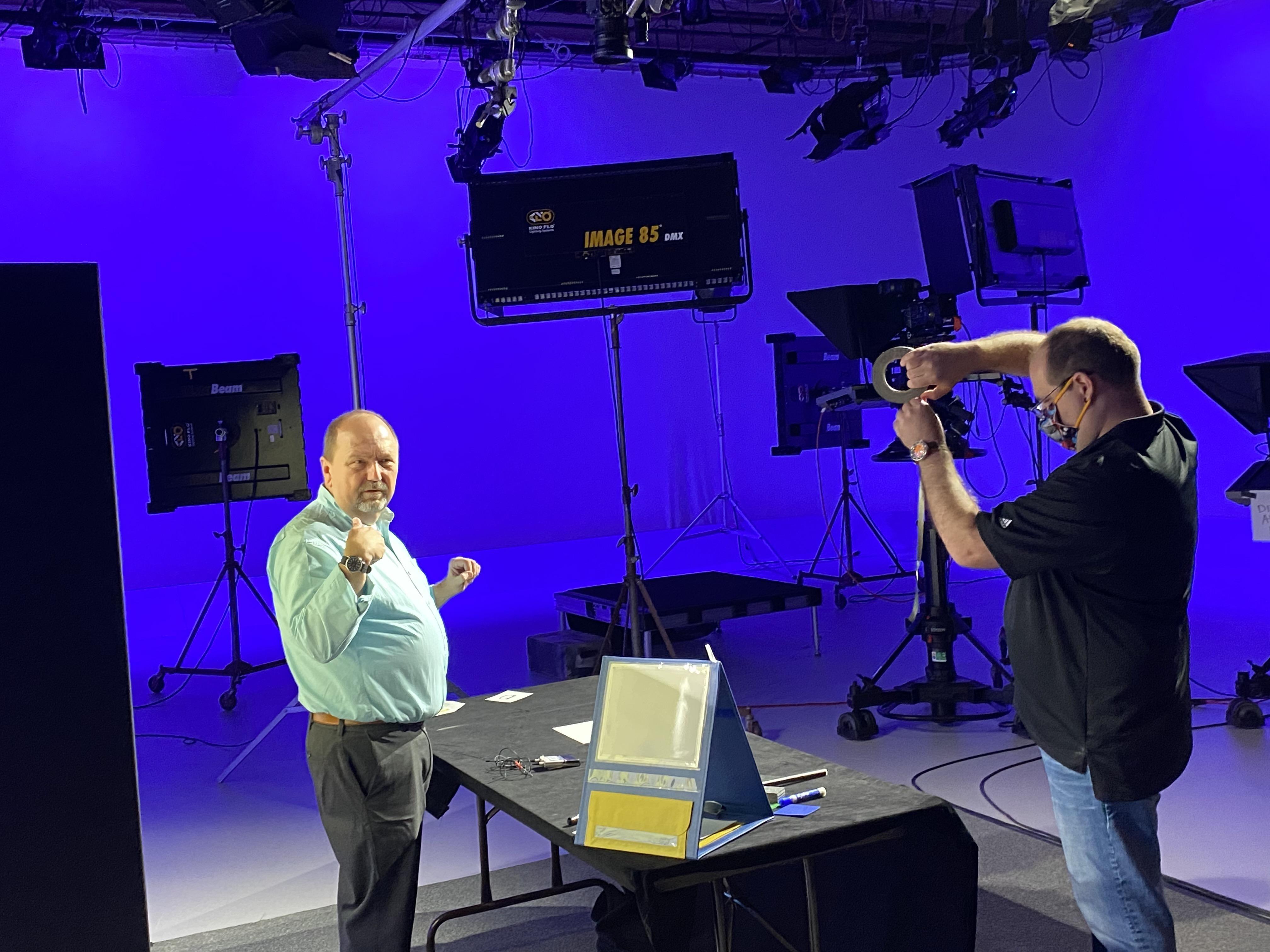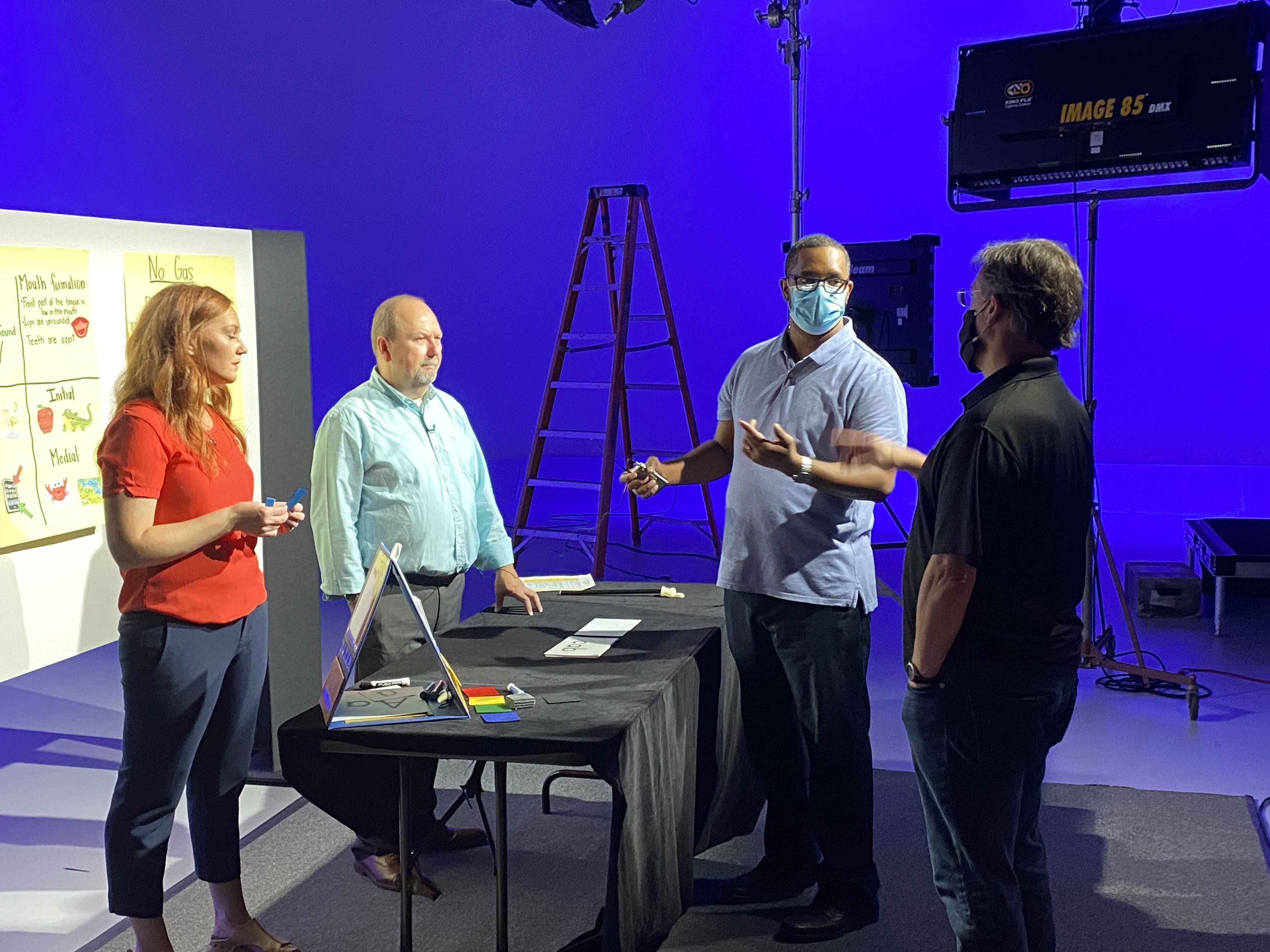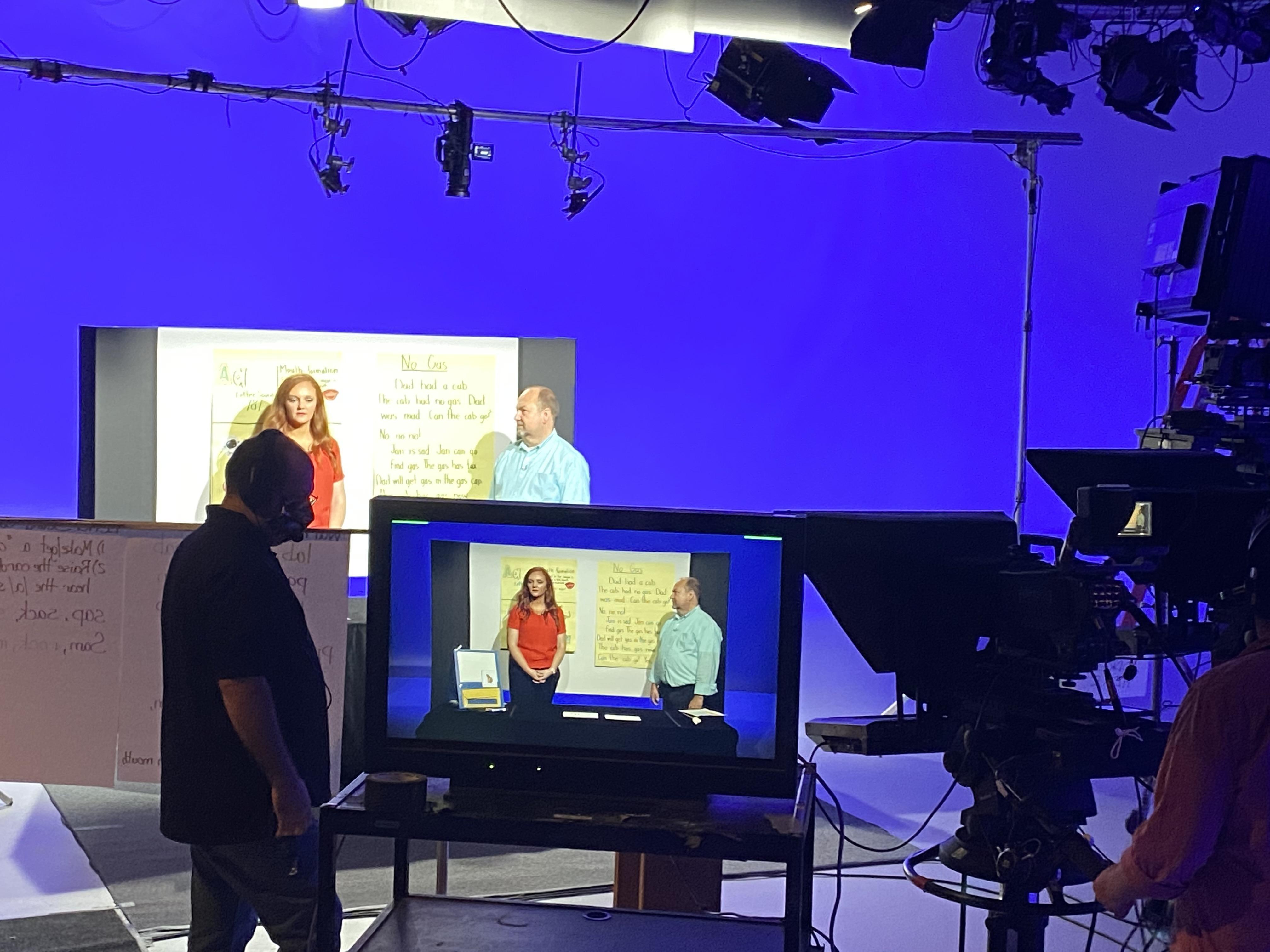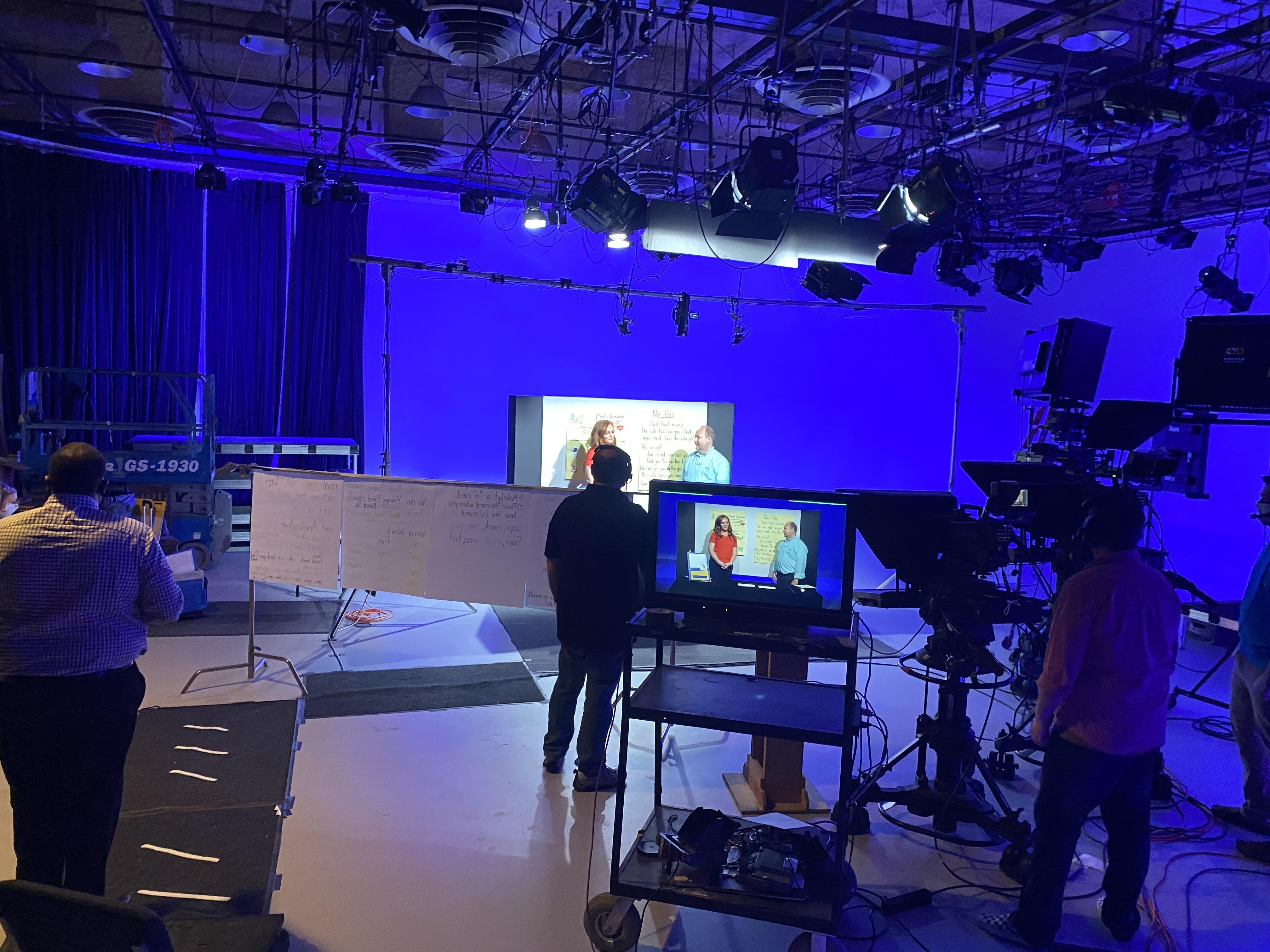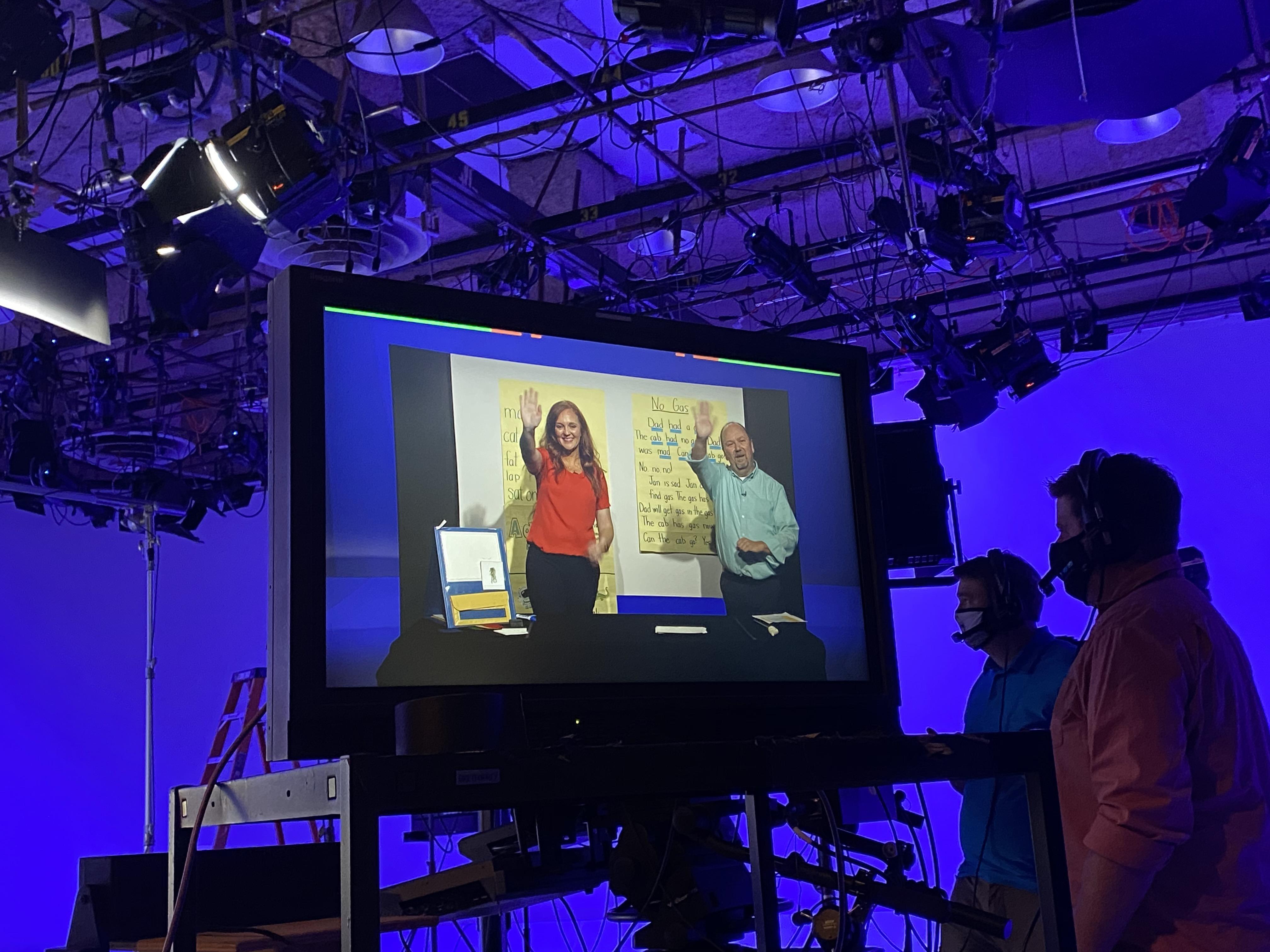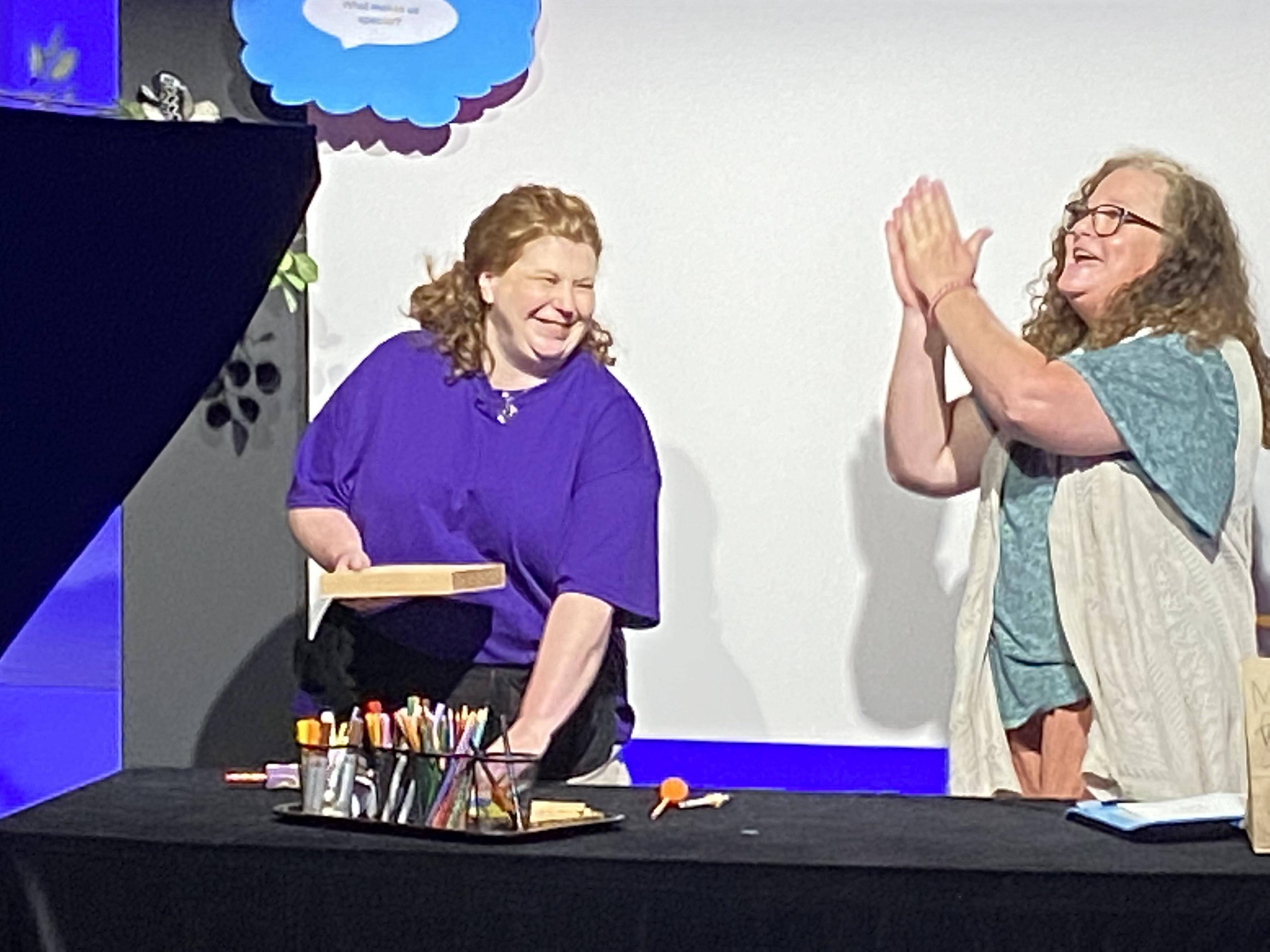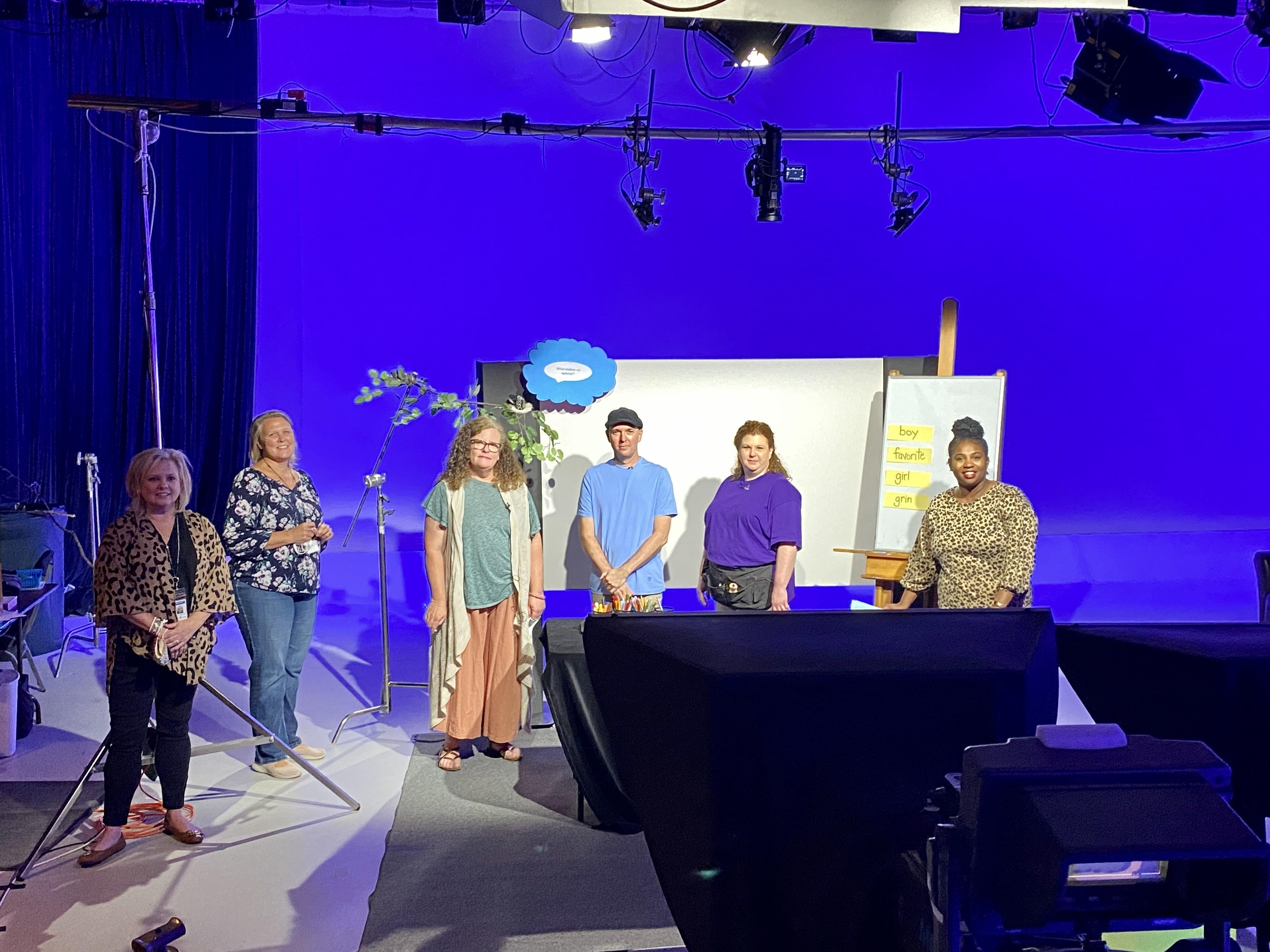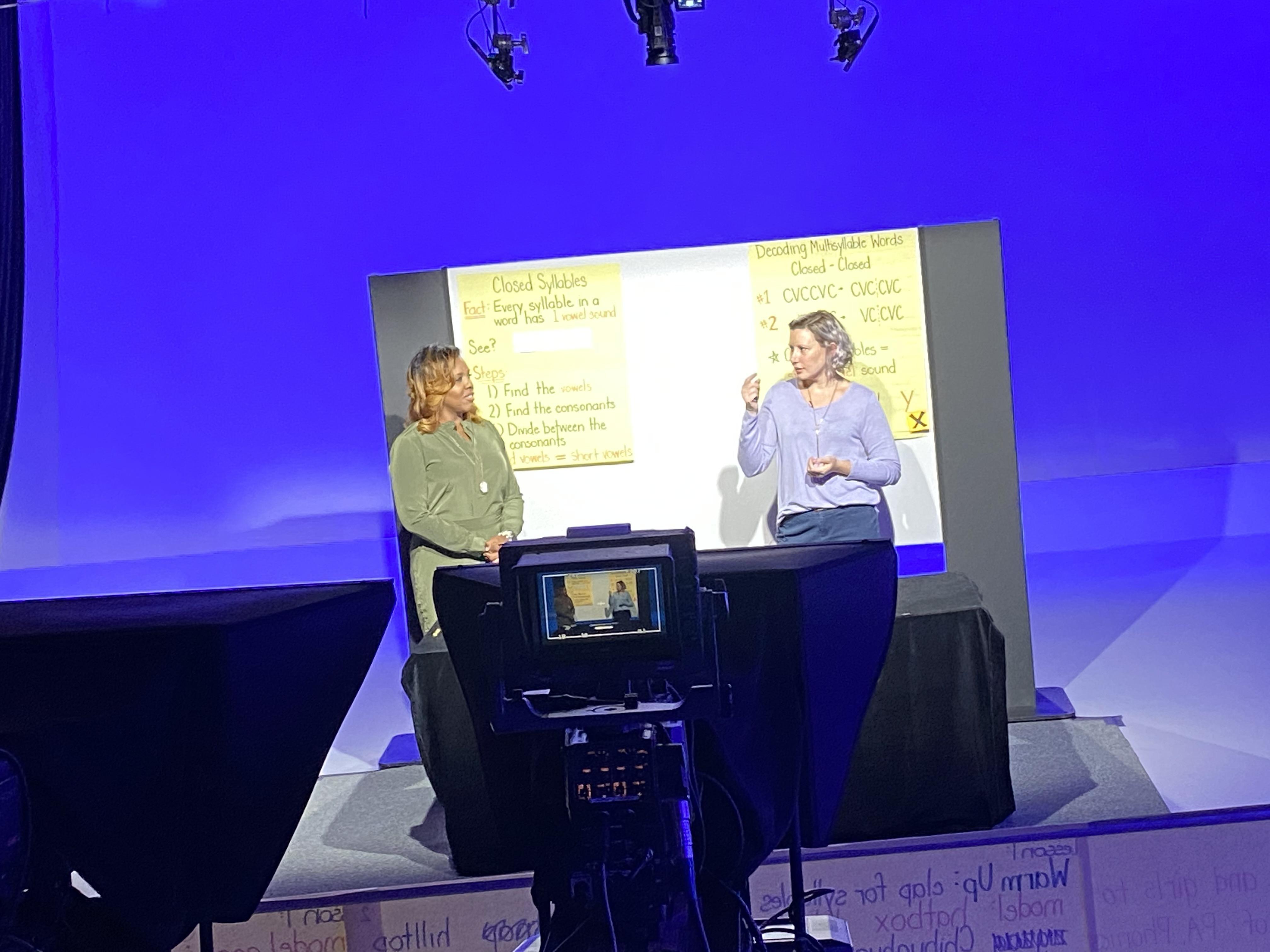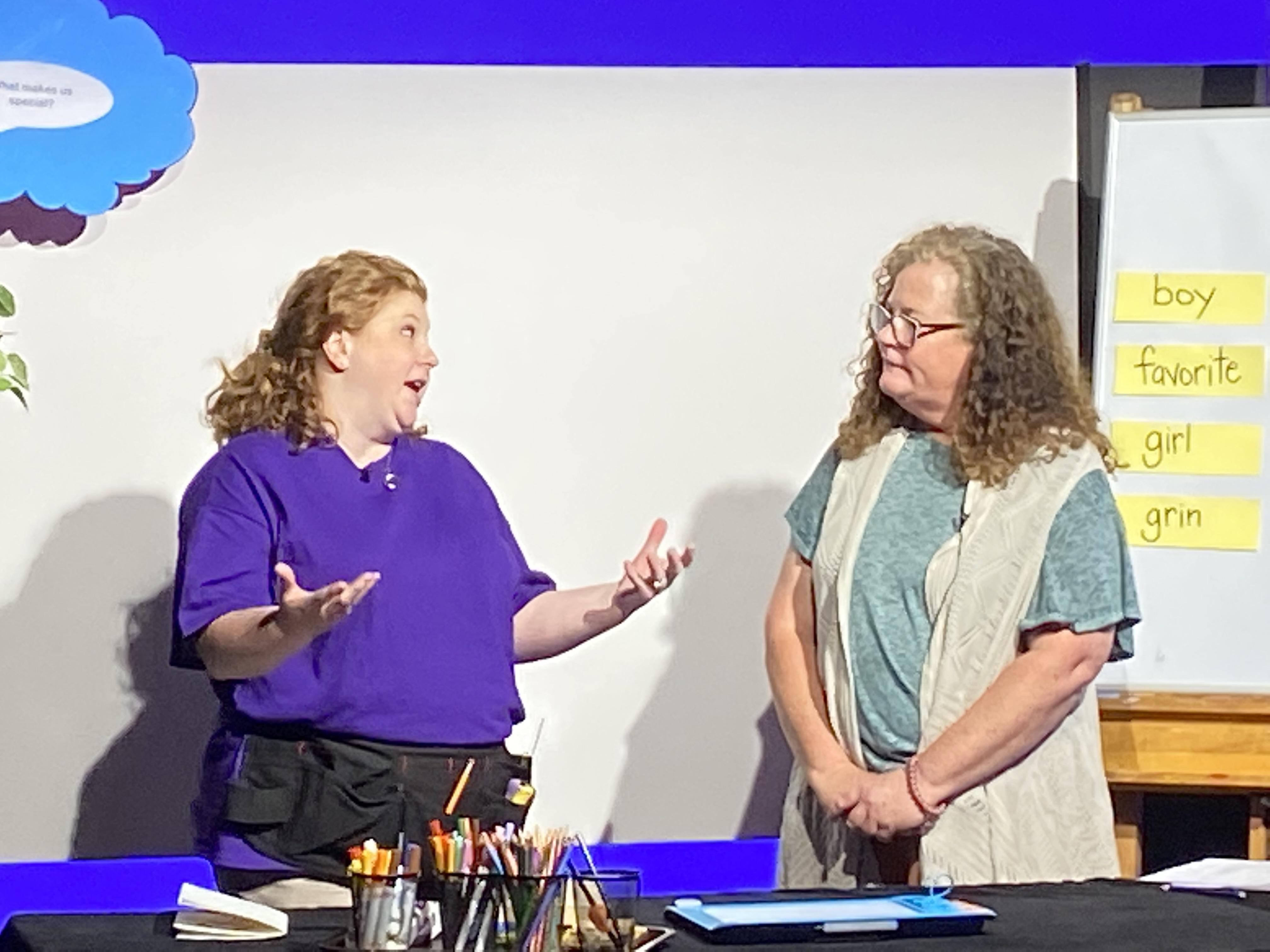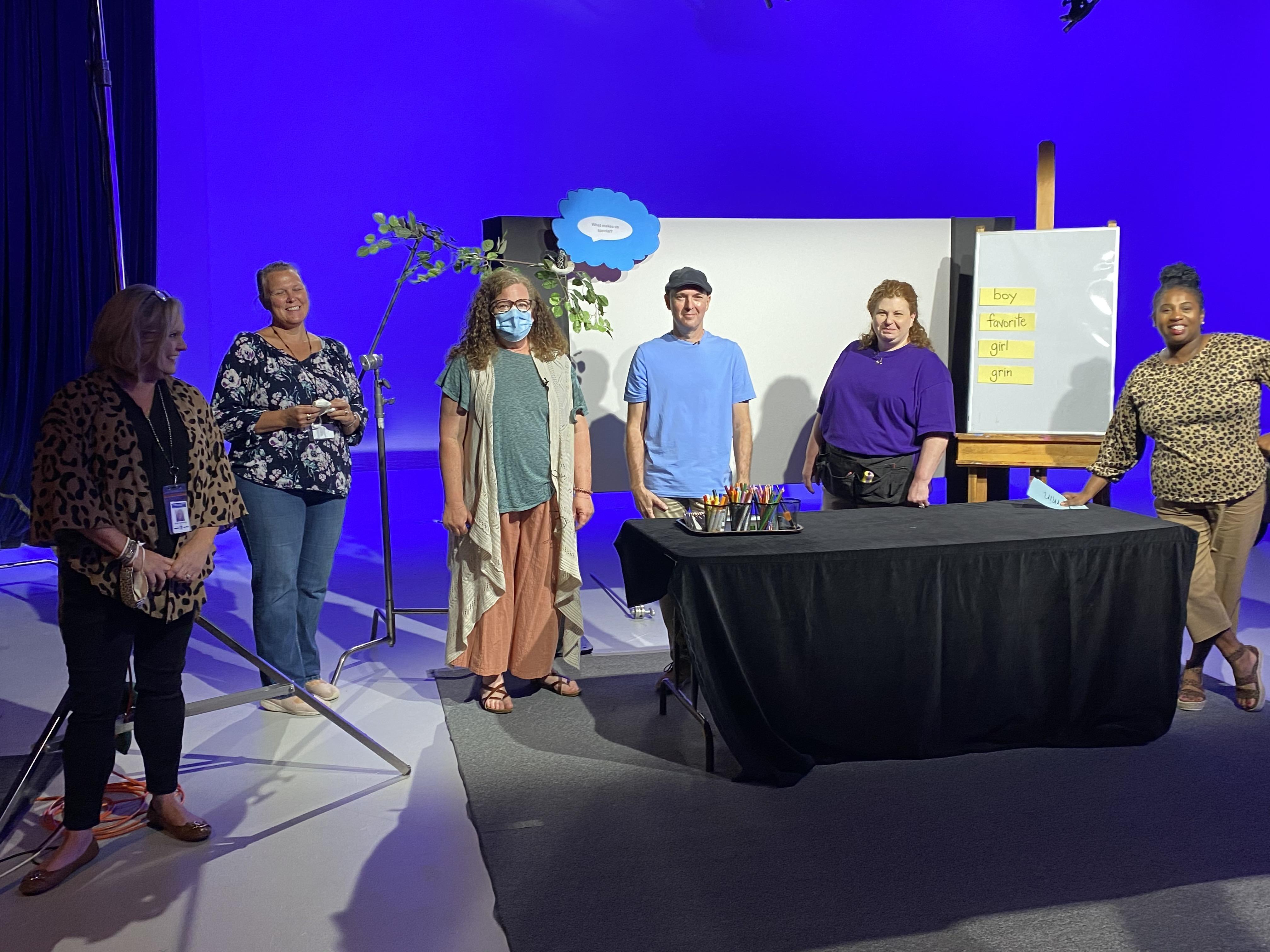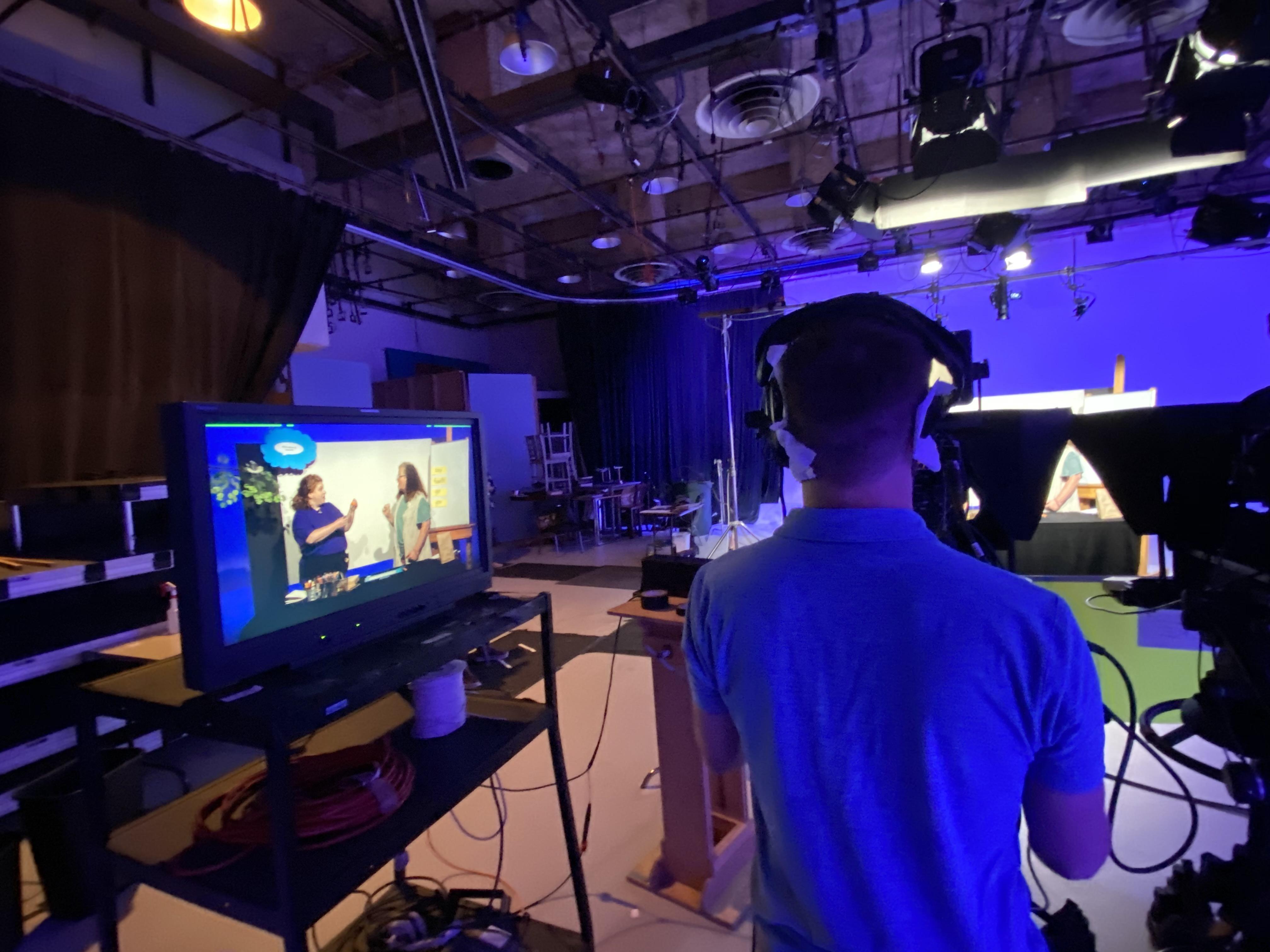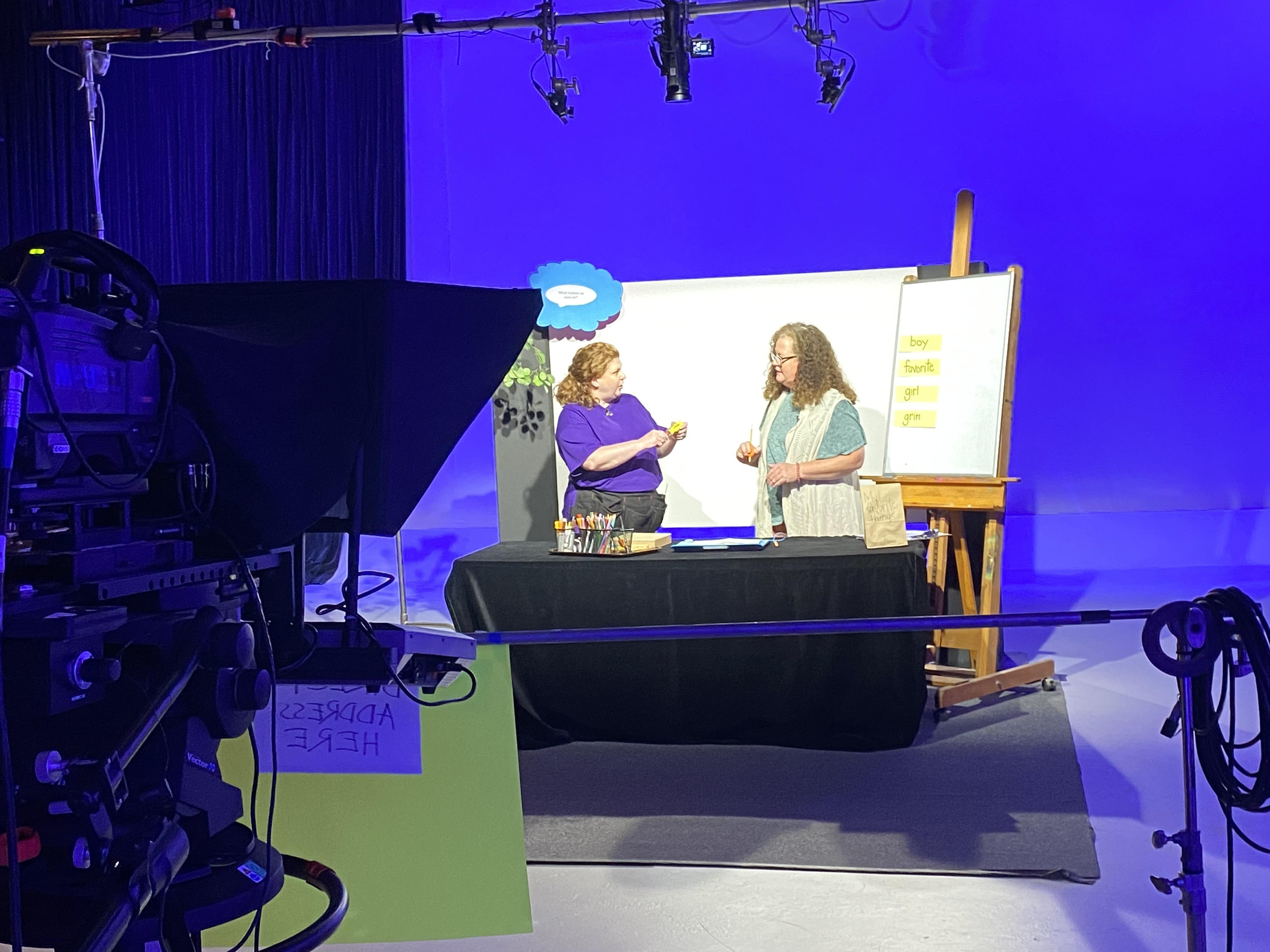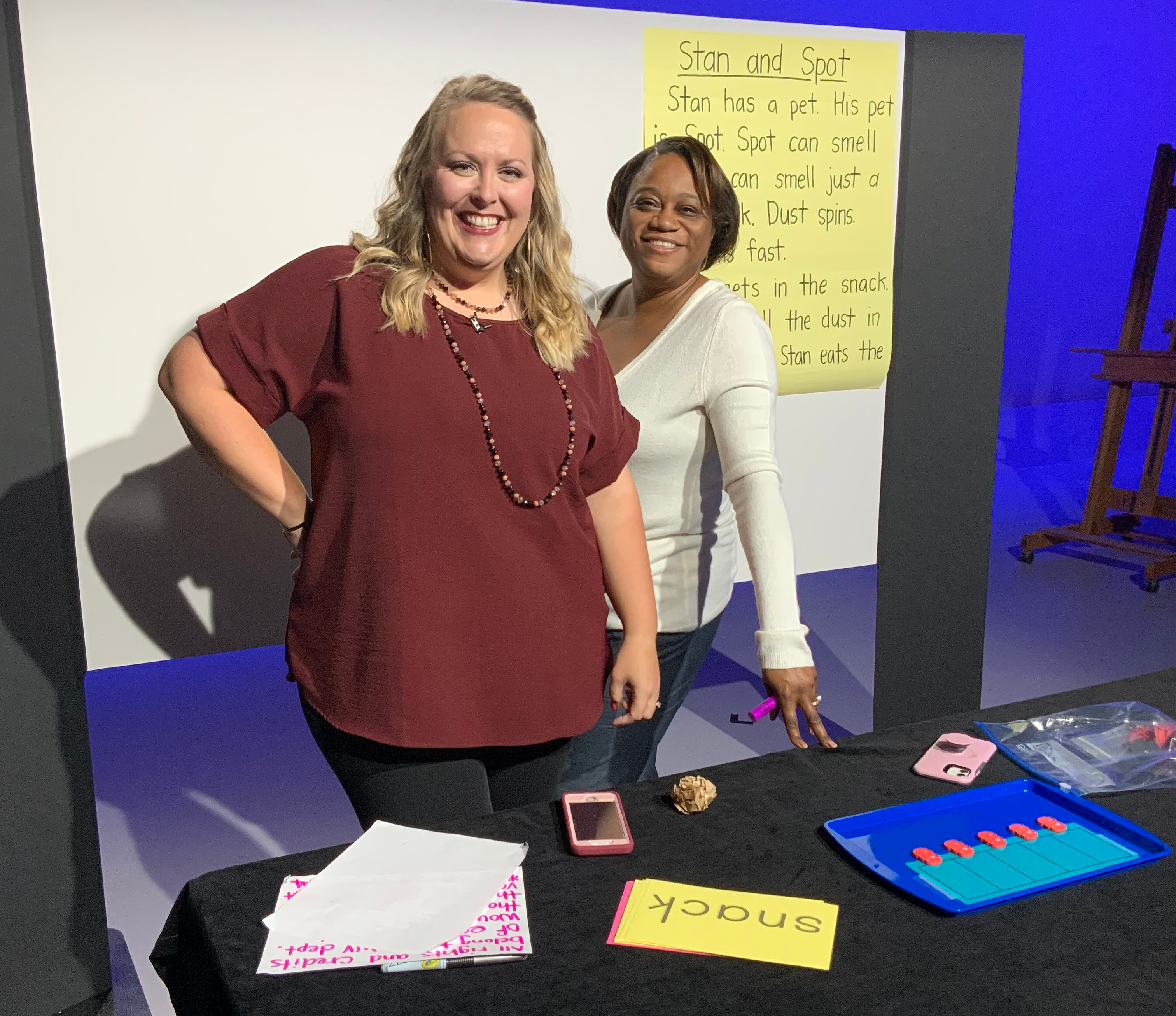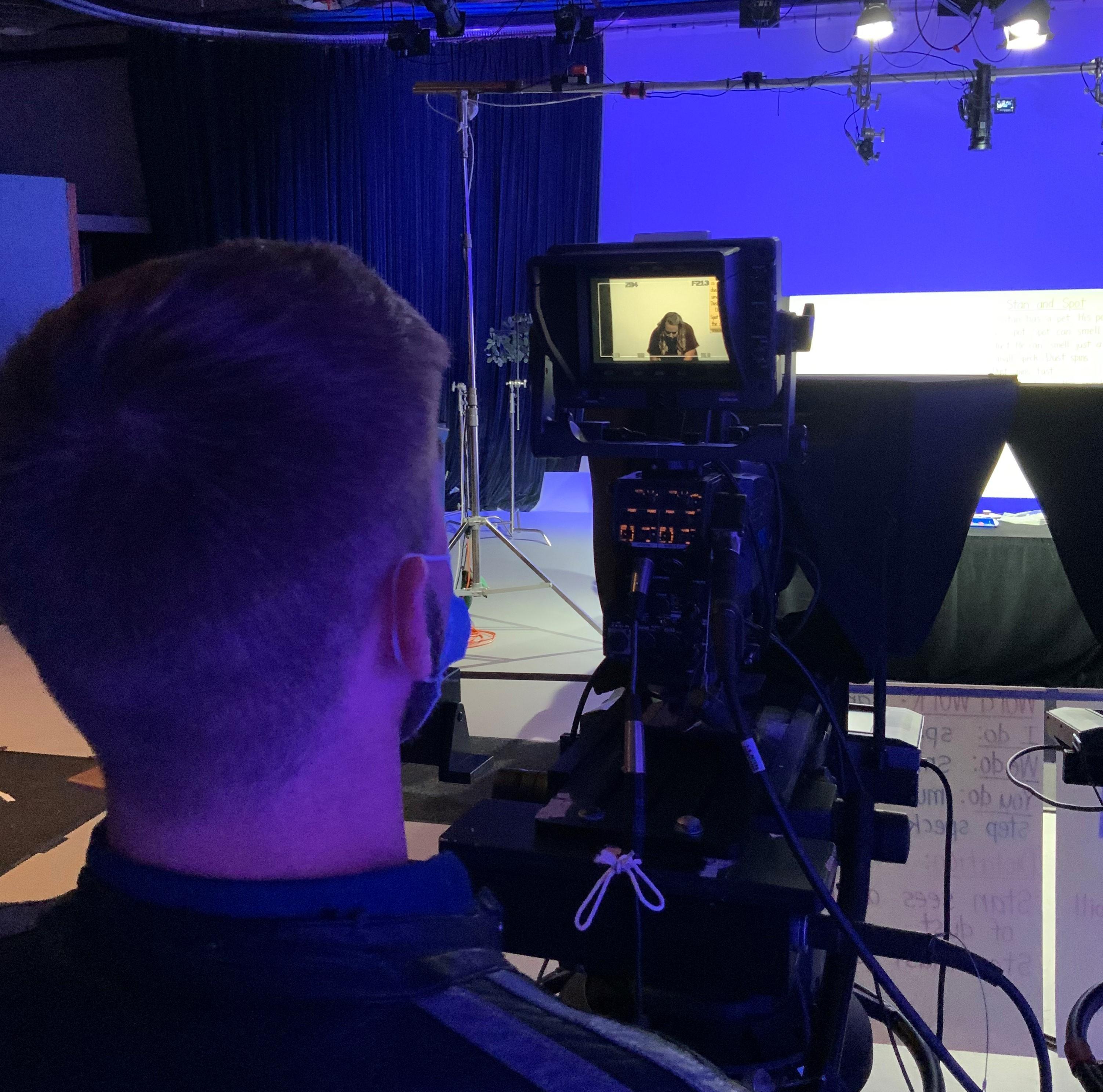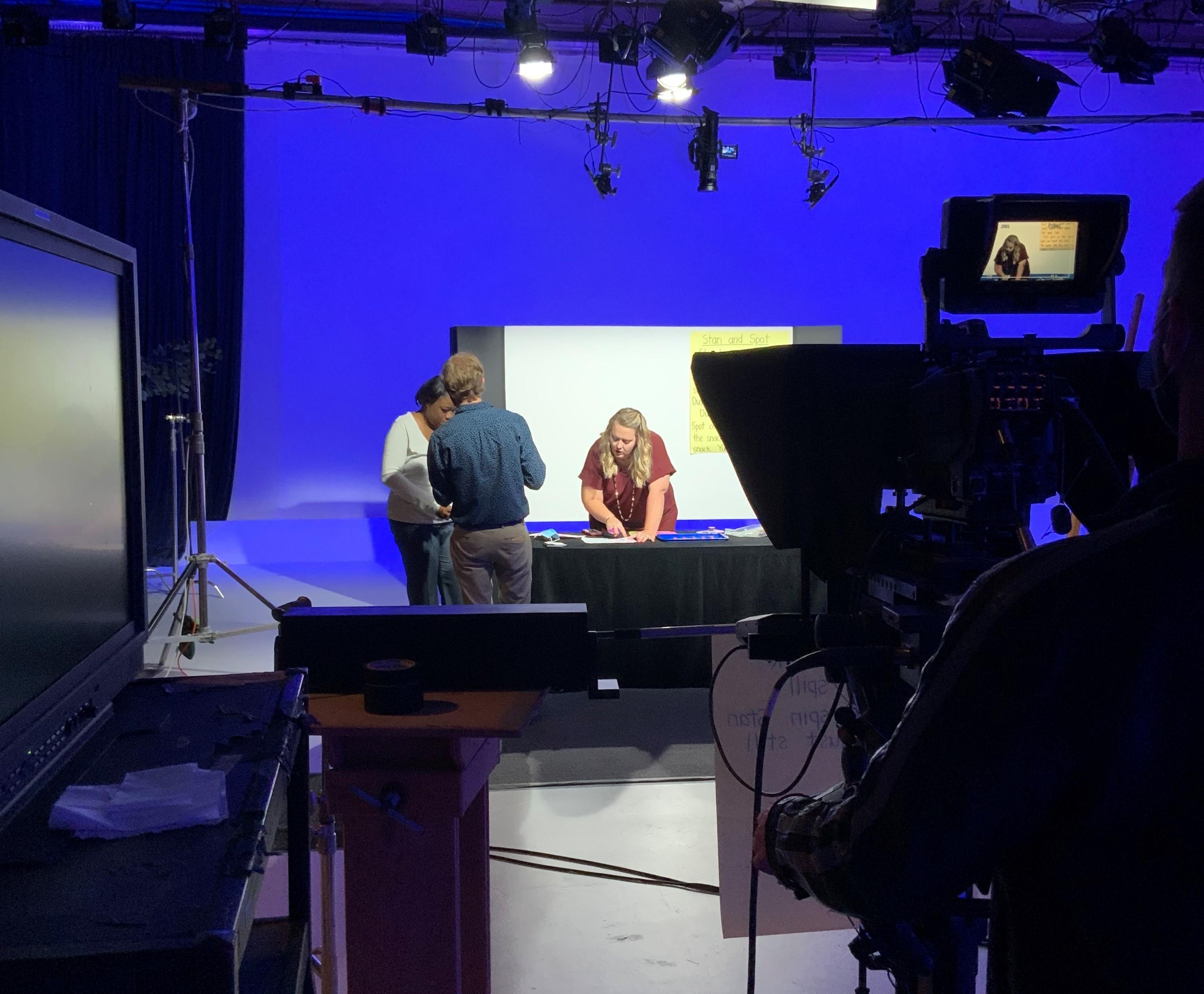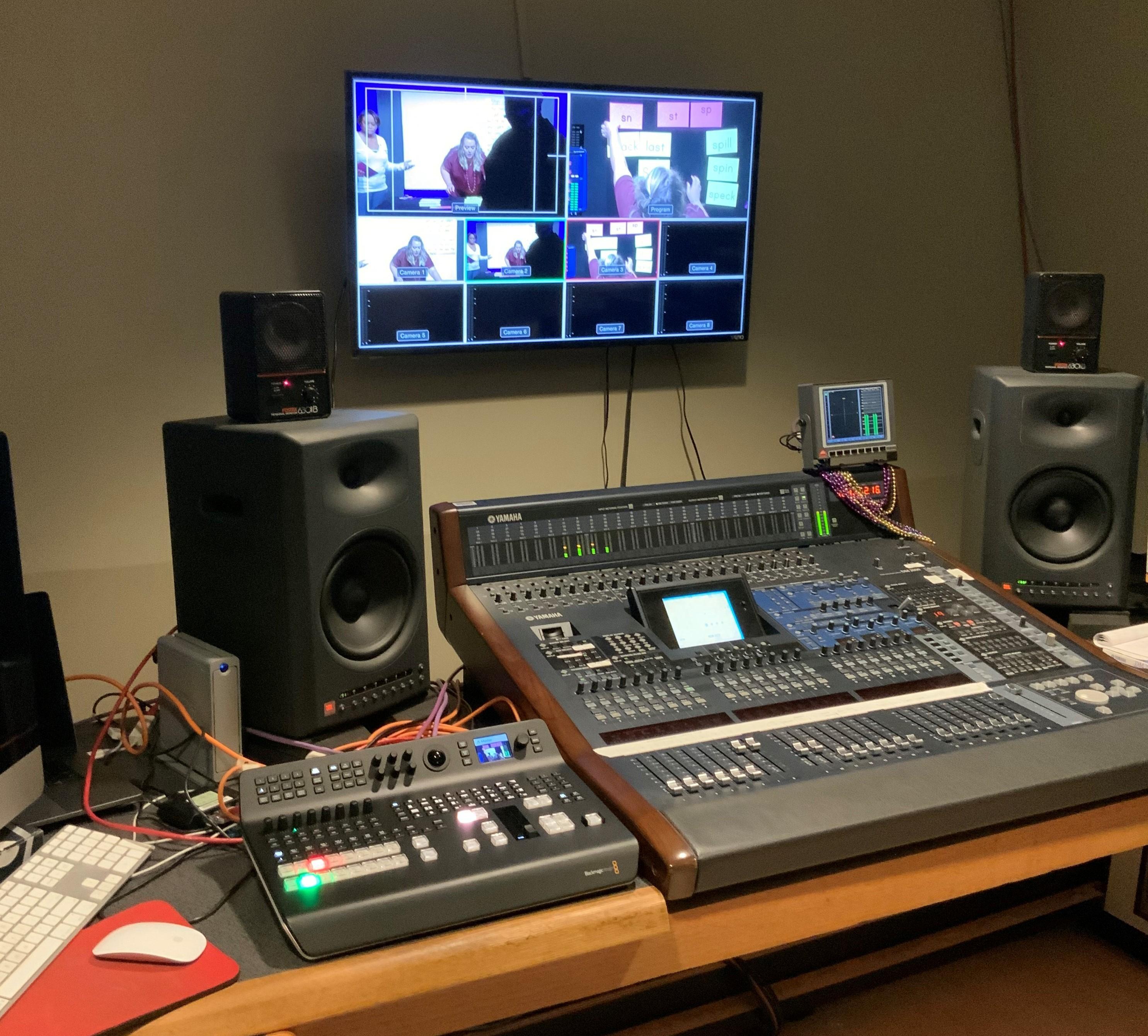 MPB Classroom TV Filming