The Digital Education Network (DEN) at Mississippi Public Broadcasting is designed to enhance learning through the utilization of technology as a powerful instrument that assists educators in offering new opportunities to all students, regardless of their location. A teacher can instruct students assembled in a class hundreds of miles away through state-of-the-art technology! High school courses, university credit courses, staff in-service, enrichment activities, and special events are all available on the network.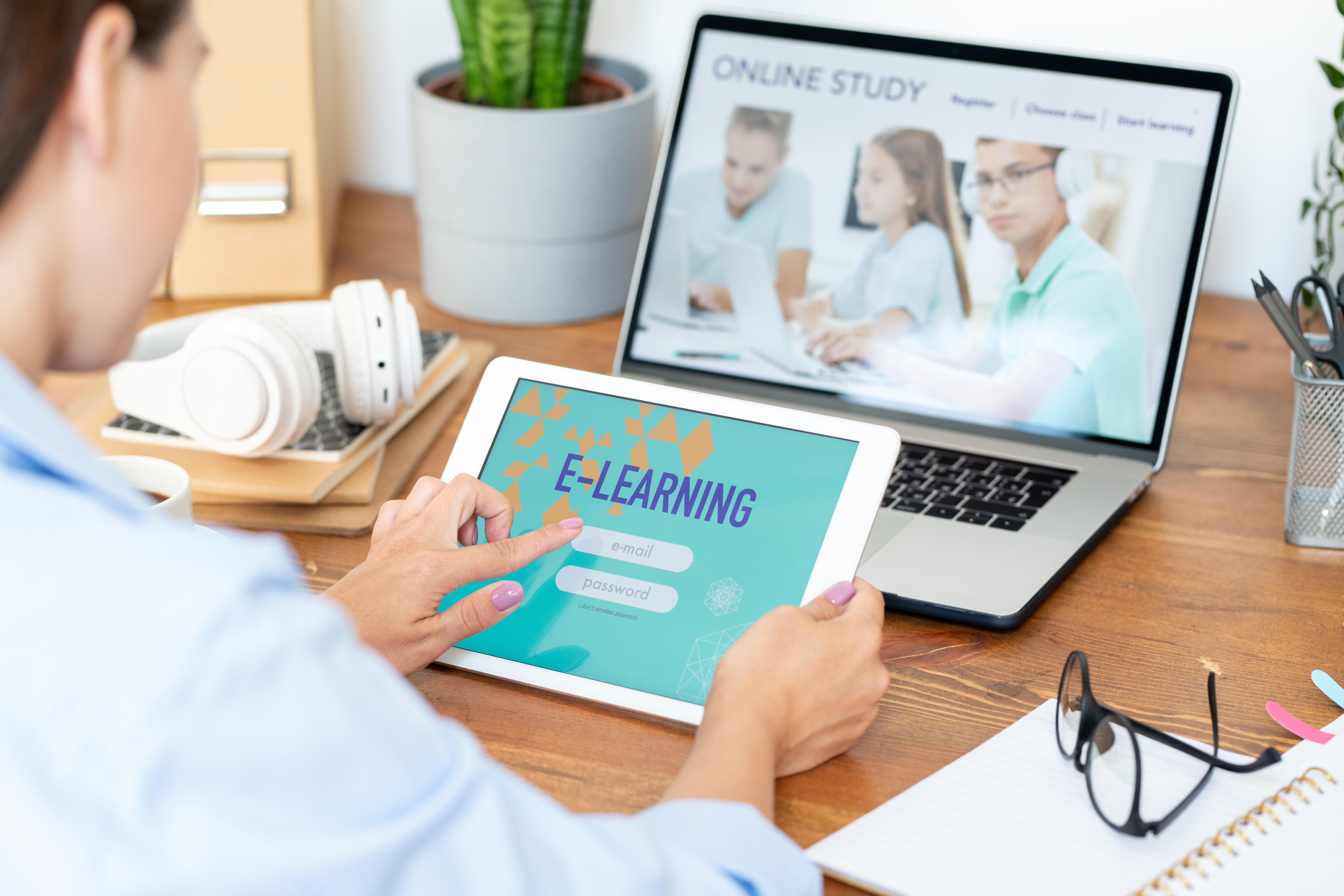 Descriptions of e-Learning Courses
Best Practices for Differentiated Instruction in K-12 Classrooms
This workshop is designed to assist K – 12 teachers in effectively adapting lessons to meet the needs of a diverse group of learners. Participants will explore creative teaching strategies and assessments that support differentiated instruction and become familiar with strategies for managing a DI classroom. Teachers are encouraged to try some of the strategies in their classroom and discuss pros and cons with other learners in weekly discussions.
By the end of this workshop, participants will understand:
Strategies that support DI.
Become familiar with strategies for managing a DI classroom.
How to develop a final product that incorporates DI strategies to meet the needs of learners
Classroom Management Tips and Techniques
As educators we learn theories and philosophies about classroom management but seldom learn practical methods for effective management. Classroom management involves a positive classroom environment, appropriate standards of behavior for students, student engagement, and effective management of routines and transitions. Establishing daily routines early in the school year is essential to effective classroom management. This workshop is intended to give teachers a practical guide to classroom management.
Writing Across the Curriculum
This course is designed for K – 12 classroom teachers who share a responsibility for helping their students become successful writers. Writing allows students to develop critical and creative thinking skills in every subject area. This course will assist you in developing techniques to teach and assess writing in all areas of the curriculum.
By the end of this workshop, participants will understand:
How to use writing as a learning tool in all content areas
How writing can build critical thinking skills
How to incorporate technology with content area writing
Evaluation methods for content area writing
Special Education Inclusion
Special Education Inclusion is a four week course designed for General Education and Special Education Instructors grades K - 12, as well as Administrators. The course is designed to provide a basis for K-12 teachers and administrators to collaborate on understanding the best practices for integrating students with disabilities into the regular education classroom by defining key concepts in relation to Special Education Inclusion.
Fit, Healthy and Ready to Succeed: Incorporating Positive Health Strategies in the Classroom
As of February 2007, Mississippi passed a new Healthy Students Act that describes eight components of overall wellness that our students need in order to increase healthy days at school and better academic performance. This piece of legislation is significant because its mission is to decrease obesity, emotional distress and lost years of life in our youth by requiring more physical activity, increased social support and healthier food choices in schools each day. This act also encourages staff wellness, which is important for teaching our teachers and administrators how to model healthy behaviors each day in front of Mississippi's young people. Statistics show that this generation of Mississippi children will be the first generation that will not outlive their parents--unless something is done to prevent this disparity.
This four-week online course is designed to equip teachers and physical education instructors with the skills and knowledge necessary to implement some components of the wellness policy in the classroom or any school setting. In this course participants will engage in a variety of activities and readings that focus on food choices, weight management, stress management, healthy relationships, and disease prevention that will increase awareness and promote positive behavior changes in the classroom.
Traditional Literacies are about print on pages, the New Literacies encompass 21st Century Skills for learners that include global awareness, business and entrepreneurial literacy, civic literacy and health literacy. It is no longer appropriate for students to be retainers of facts; they must become leaders for our future who are globally aware and have the ability to apply creativity, problem-solving skills, critical thinking and collaboration to all tasks.
By the end of this workshop, participants will understand:
What the New Literacies are
Flat Classroom practices
The use of Web 2.0 tools
The importance of internet safety for students
Ethical use of copyrighted material
The importance of authentic assessments