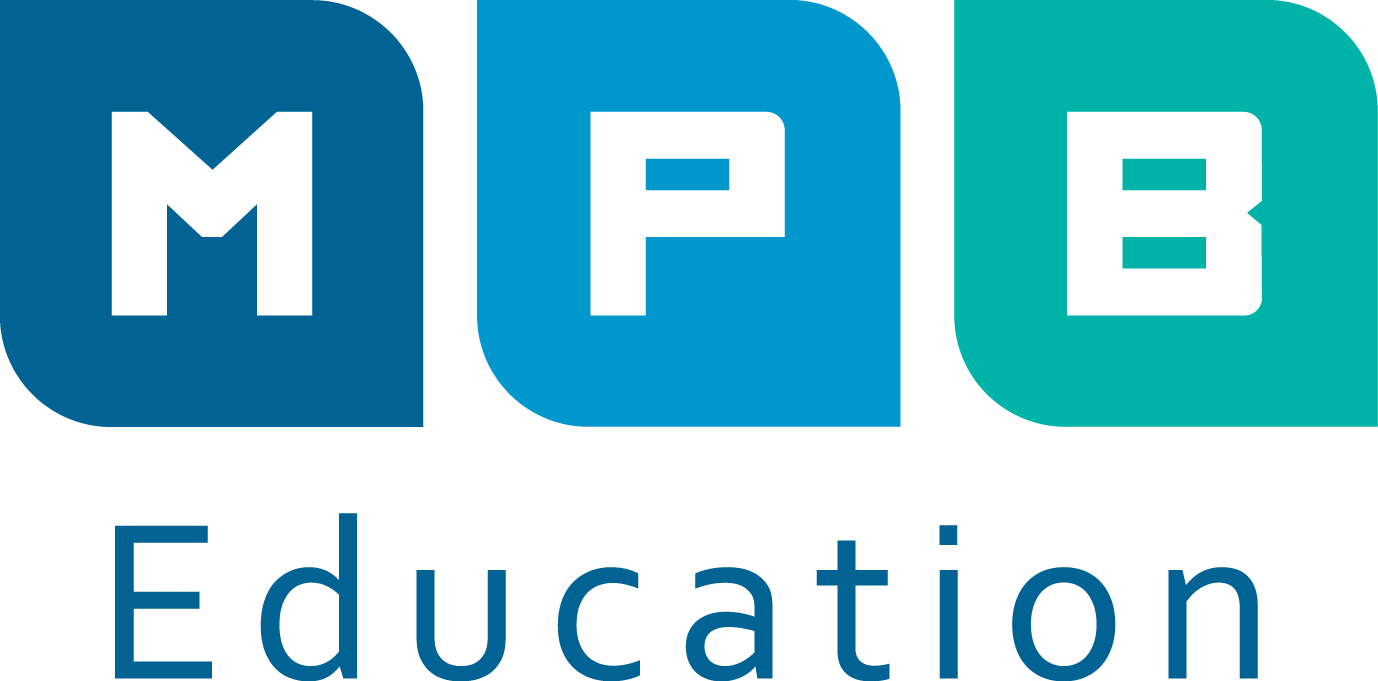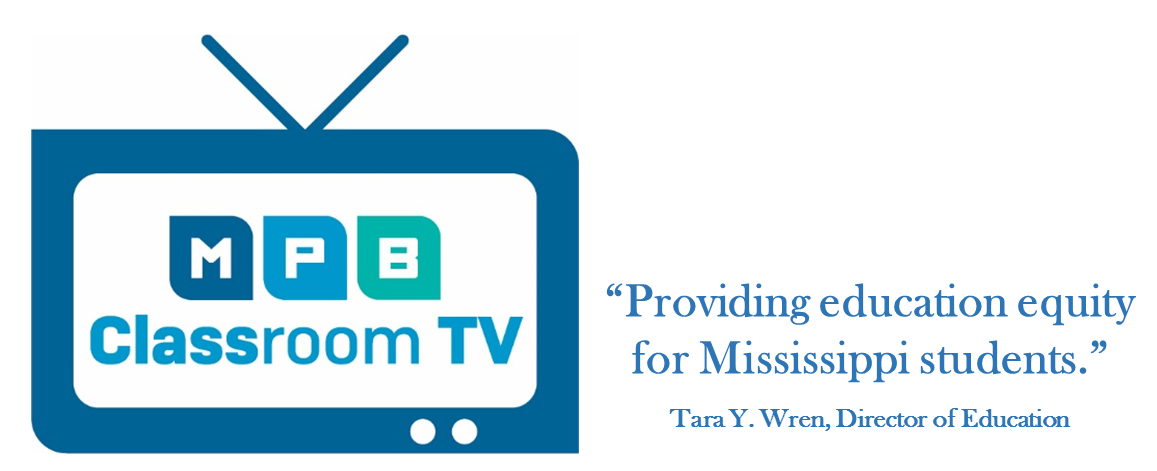 MPB Classroom TV is in full effect. The new channel is rich with educational content from 7:00 a.m. until 8:30 p.m. Lessons include English, math, history, health and so much more. Overnight, the daytime programs are rerun. Plus, we are building a library of all the locally taught lessons on our YouTube channel.
Mississippi teachers and literacy coaches are recording lessons every week in the MPB Television studio. In order to meet the greatest need for our students, the team from the Mississippi Department of Education (MDE) set a priority for lessons to be broadcast. Each month you will see new content added. There are lots of English lessons now for early learners. Soon there will be math, science and lessons in the arts. There are several ways the content on MPB Classroom TV can be used.
For teachers:
- We publish a weekly schedule on this web page and on social media. Plus, MDE sends the monthly schedule out to teachers across the state. This schedule can be used to create future lesson plans.
- Teachers can tell students what to watch and when. If students miss the lesson on TV, they can come to this page and search for the lesson. The lessons are tagged and easy to find.
- Lesson plans and curriculum tied to the programs can be found online. Read more about this in the "Supplemental Materials" section below.
For parents:
- Search for specific lessons targeted to your child's need through the library below.
- Access worksheets and other information to use at home along with the videos. See "Supplemental Materials" section below.
MPB Classroom TV is a growing resource that has a growing number of lessons aligned with Mississippi state standards and taught by our local teachers. As the channel continues to grow, we hope that you will continue to support this effort and let us know if you have questions or comments.
Mississippi Public Broadcasting
MPB Classroom TV begins October 5 | MPB
Description
MPB Education
MPB Classroom TV
Listen in as we chat with Mississippi Department of Education's LeighAnne Cheesman and Jath DiCecco about all things MPB Classroom TV! More information can be found by visiting education.mpbonline.org.
Mississippi Videos and Supplemental Materials
Move to Learn Initiative
(Content will be broadcast on MPB Classroom TV)
Move to Learn is based on a simple concept:
When kids get to move at school, schools get better.
Not only does student health improve, but academic performance improves, too. In fact, numerous scientific studies have confirmed that the more exercise a student gets, the better his or her grades are likely to be. And that's not all. In several studies of Mississippi students, more fitness was associated with better behavior and less absenteeism.
Move to Learn is designed to help teachers raise student fitness levels and, in turn, raise student achievement.
Supported by the AT&T Foundation