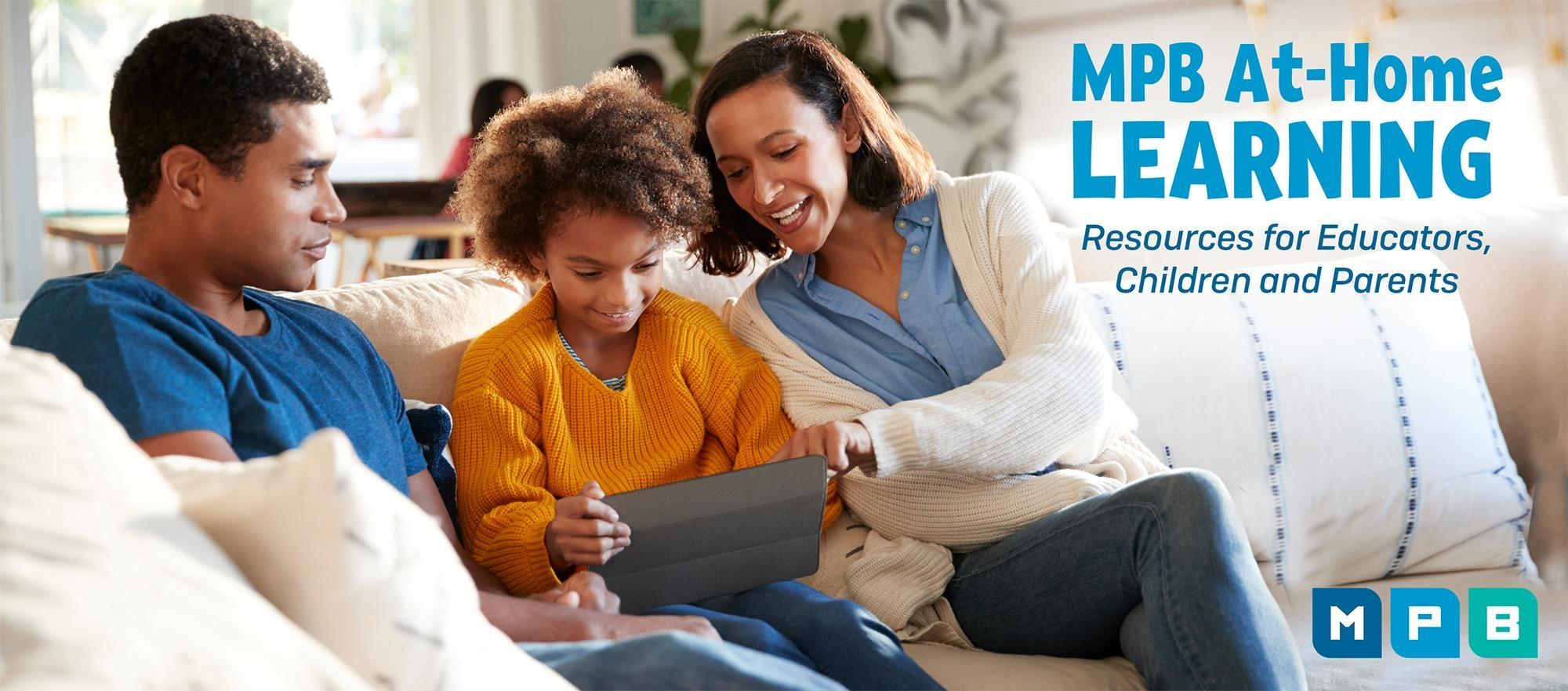 On this MPB At-Home Learning web page we share information, resources and activities focused on parents, students and educators. There is so much information we want to share with you so scroll down to see all of these great resources.
If you missed MPB's panel discussion on learning loss/learning gaps with Mississippi educators, you can watch it here. Hear the innovative ways school districts are helping to accelerate learning in our students and find out what we all can do to help teachers and students.
MPB Television programming on our main channel will change from 8 a.m. to 4 p.m. Monday through Friday to educational content for PreK-12 students.
Browse Resources by Grade
The public broadcasting station in Kentucky, KET, has created a 15–minute current events program for students that help keep them in the know about current events in the world. News Quiz offers short news stories, a corresponding quiz and other resources. Parents can encourage their children to watch this for enrichment or teachers can make it a part of their weekly class lesson. The host is engaging and students will like it. Give it a try by clicking here.
PBS LearningMedia offers insightful, interactive content, lesson planning support, and professional development tools. This collection offers a sampling of videos, interactive games, and lesson plans designed to support one-on-one learning and self-paced, student-driven inquiry.
Engage with other teachers from around the world and share resources, insights, materials and more! This is a dedicated page for teachers created by PBS. Read blog posts, articles and find lesson ideas posted by fellow teachers from across the country. You can also find professional development opportunities offered by PBS national.