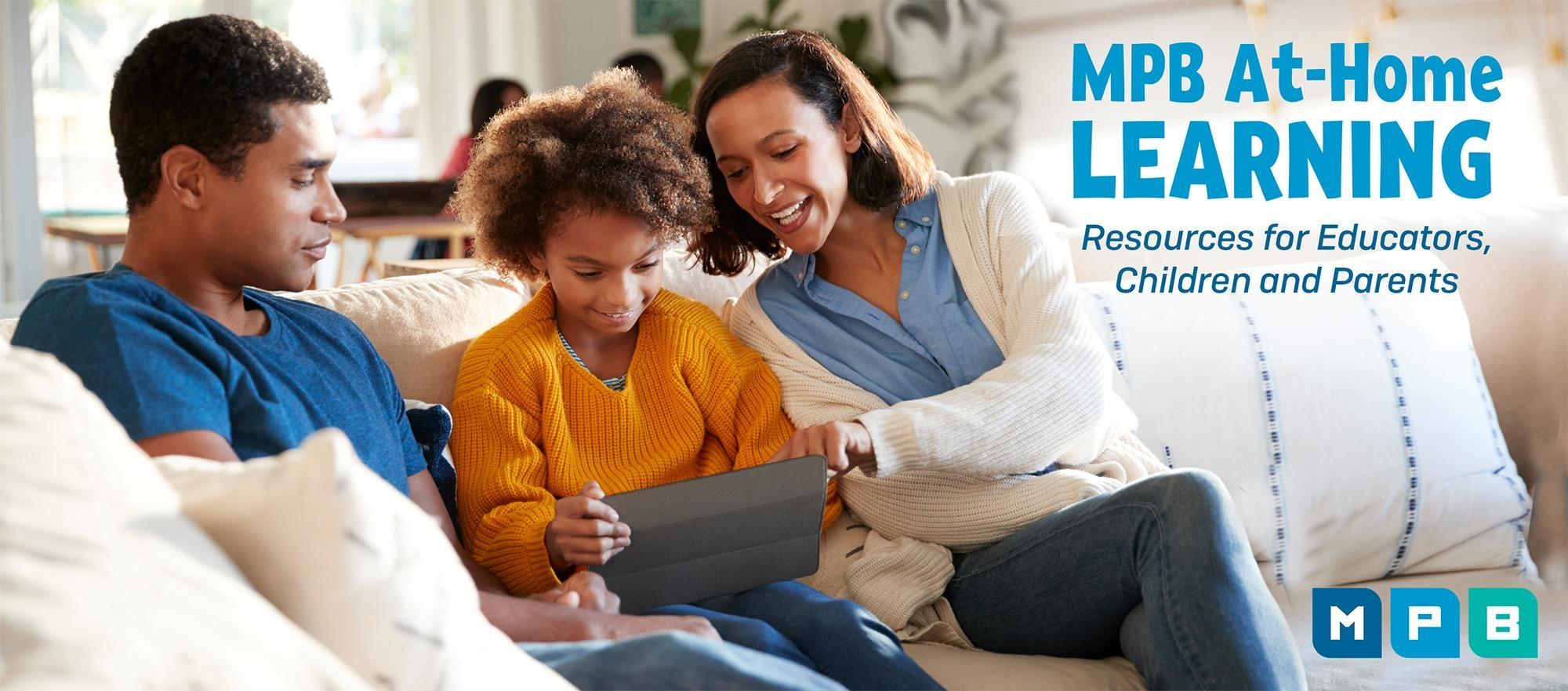 On this MPB At-Home Learning web page we share information, resources and activities focused on parents, students and educators. There is so much information we want to share with you so scroll down to see all of these great resources.
MPB Television programming on our main channel will change from 8 a.m. to 4 p.m. Monday through Friday to educational content for PreK-12 students.
Browse Resources by Grade
The public broadcasting station in Kentucky, KET, has created a 15–minute current events program for students that help keep them in the know about current events in the world. News Quiz offers short news stories, a corresponding quiz and other resources. Parents can encourage their children to watch this for enrichment or teachers can make it a part of their weekly class lesson. The host is engaging and students will like it. Give it a try by clicking here.
Parenting is full of obstacles that can be hard to navigate. Watch Parentalogic, brought to you by @novapbs and @pbsds, which combines medical expertise, firsthand experience, and humor to decode the science of parenting.
PBS LearningMedia offers insightful, interactive content, lesson planning support, and professional development tools. This collection offers a sampling of videos, interactive games, and lesson plans designed to support one-on-one learning and self-paced, student-driven inquiry.
PBS and Race Relations Resources
Below is a growing list of resources from PBS and trusted partners, to use as tools to support anti-racist learning and growth.
Resources for Younger Children
Daniel and Miss Elaina meet Prince Wednesday's cousin Chrissie during a playdate at the castle. As they play 'knights,' they discover that, although Chrissie needs some help walking, they are the same in many ways.
By helping your child understand and respect similarities and differences you will also help your child to understand who he is in the context of your race, ethnic group, culture, religion, language and familial history. In so doing, you will provide your child with personally meaningful information and also introduce concepts from anthropology, history, religion, geography, etc.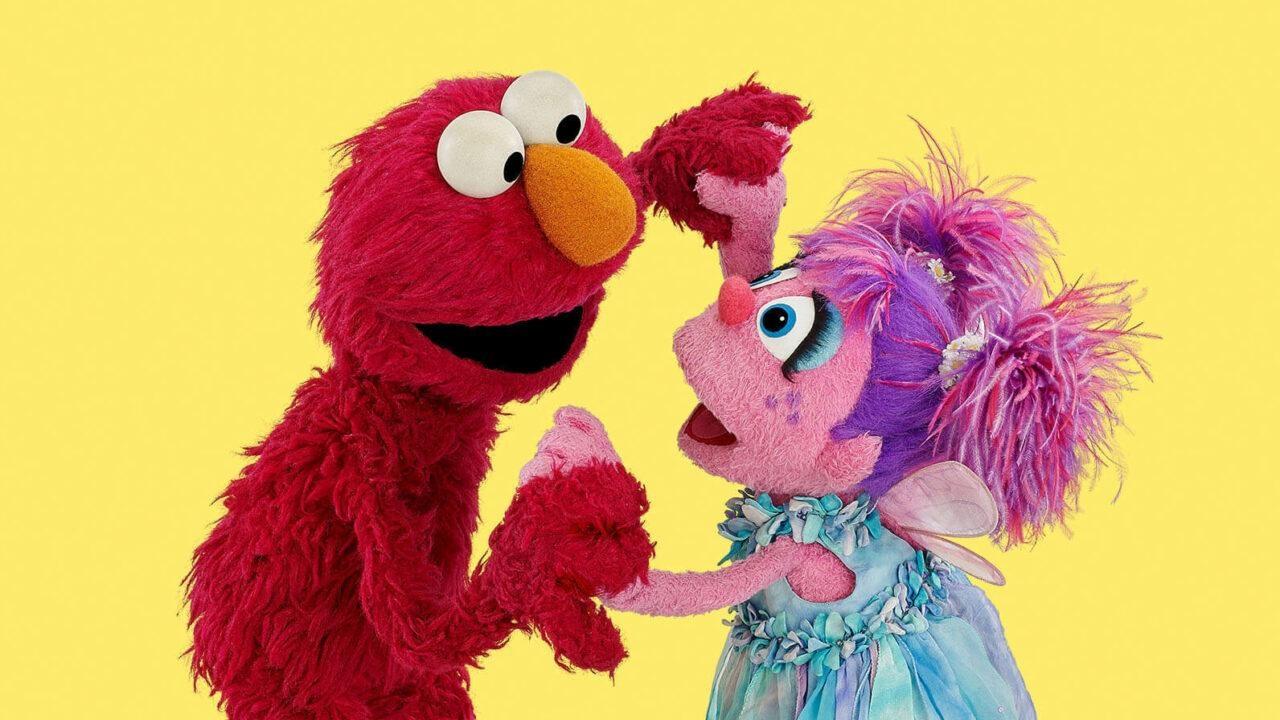 Children will explore similarities and differences between themselves and others.
Since 1969, children and adults alike have flocked to the place where multiethnic, multigenerational, and even multispecies residents coexist in harmony. The people on this very special street learn life's lessons together, provide viewers with strong role models, and teach children that everyone brings a special ability to the community.
Sesame Street In Communities
Empathy
We can talk about kindness, but putting it into action often requires a little teaching. Sesame Street in Communities brings free video content of everyone's favorite, furry Muppet friends as they help children and the adults in their lives reach their highest potential. Grover and the gang will tackle a variety of topics that face children in the areas of health and well-being, school readiness,
Resources for Middle and High School Students
Please note: This is not an exhaustive list of resources. These educational materials are to be used in conjunction with other resources, conversations, and instruction to provide the most complete context for students. These resources are appropriate for middle and high school students. As with all educational materials, please preview these resources prior to utilizing with students to check for appropriateness.
The collection Confronting Anti-Black Racismincludes news coverage of recent protests, videos on the origins of the Black Lives Matter Movement and protests against police brutality within the past decade, iconic PBS documentaries on the histories of race and racism in America, and activities addressing civic engagement and elevating students' voices.
While students today may think of the Civil Rights Movement as part of the distant past, it's clear that many of the problems that fueled that fight are still with us. This collection, Civil Rights: Then and Now, of videos, documents, and primary sources lends context to the events and leaders that defined the Civil Rights Movement's first three decades (1954-1985).
Confronting Bias: Ethics in the Classroom
The Confronting Bias: Ethics in the Classroom collection is a media and education initiative that aims to amplify youth voice and provide a platform for young people to engage in the important work of building a more ethical world.
Sesame Workshop launched the Caring for Each Other initiative—a commitment to supporting families throughout the COVID-19 crisis. SesameStreet.org/caring is home to resources designed to provide comfort, manage anxiety, and foster learning at home.
Talk about heroes: there are superheroes in movies, shows, and books, but a real-life hero is kind, helpful, and brave, and there are lots of heroes working hard in every neighborhood right now.
Another piece of this initiative created especially with providers and caregivers in mind: Health Emergencies, a new topic page on Sesame Street in Communities.
Even though you may be staying inside more, you can still experience the beauty of nature. Check out PBS NATURE at-home learning resources and activities and find ways to stream episodes HERE.
Engage with other teachers from around the world and share resources, insights, materials and more! This is a dedicated page for teachers created by PBS. Read blog posts, articles and find lesson ideas posted by fellow teachers from across the country. You can also find professional development opportunities offered by PBS national.