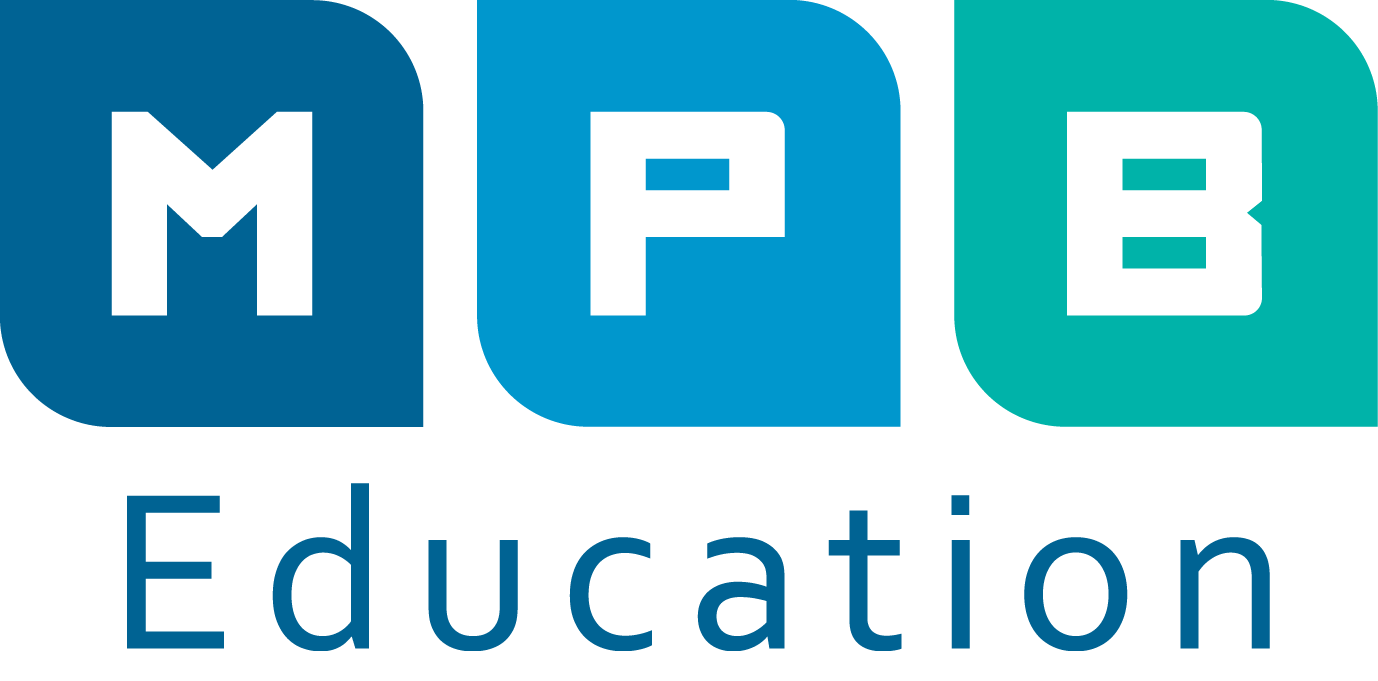 Summer Learning Family Fun Days
Streamed daily at 10:30 a.m. on all Mississippi Public Broadcasting and MPB Education social media and digital platforms. Plus, on MPB Classroom TV.

Welcome to MPB's 7th Summer Learning Family Fun Days –
three days of fun learning and family engagement!
The theme this year is
PowerUp! F
ull STEAM Ahead!
The goals of this event are to keep students across the state of Mississippi excited and curious throughout the summer and to help accelerate their growth.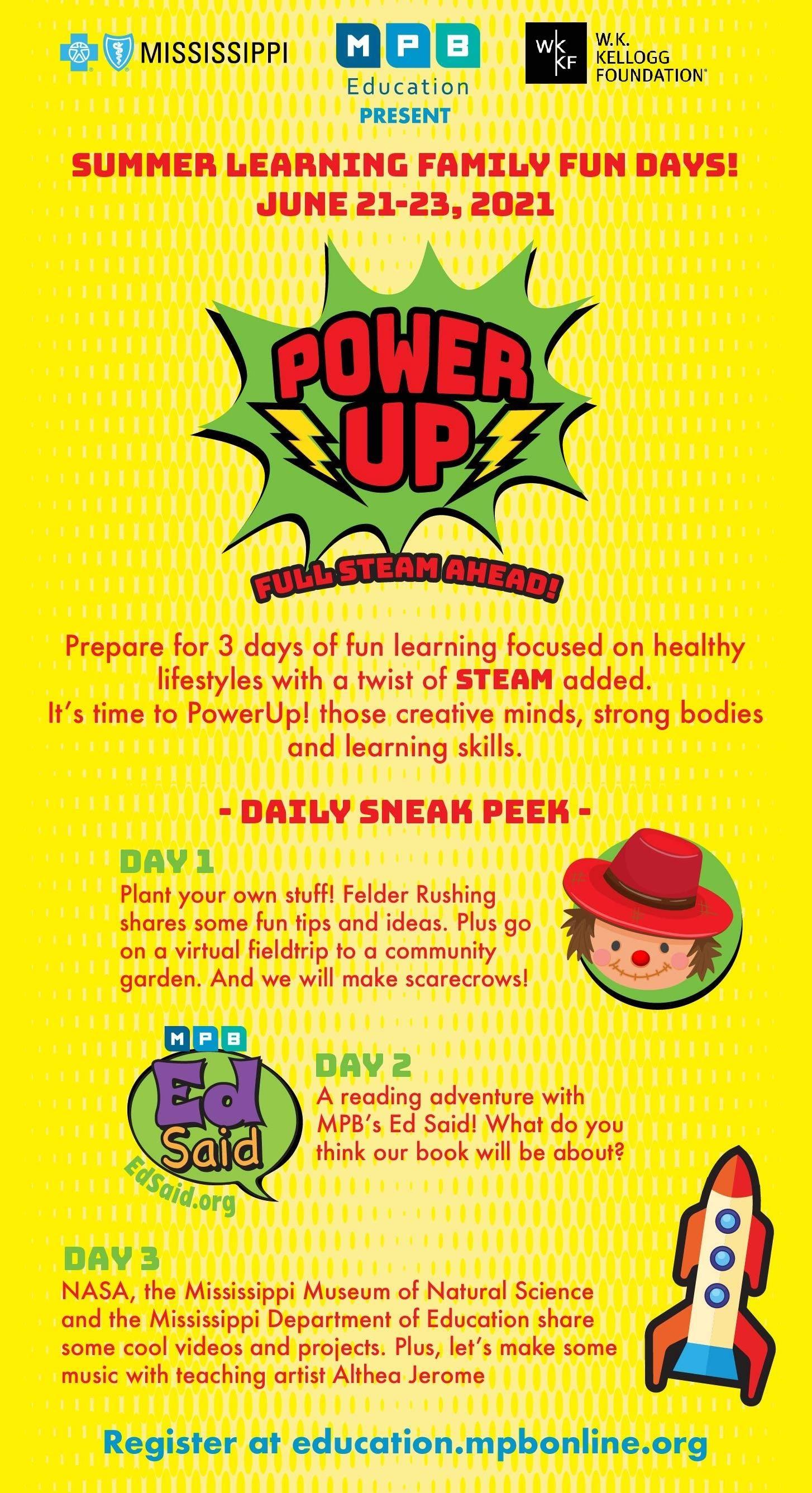 Summer Learning Family Fun Days: PowerUp! Full Steam Ahead!
Ask your parent and sign up. You must be ages 4-12 to join. Kids Club members get all kinds of cool stuff, like membership cards and stickers and even invites to Super-Special-Club-Members-Only events.
Today's focus is on educating and encouraging students to grow their own food to use in healthy recipes at home. Felder Rushing will share some of his easy tips for student gardening. We will take a virtual fieldtrip to a local community garden and share highlights of community gardens across the state. The day will end with a fun art activity where students will make a scarecrow for their garden.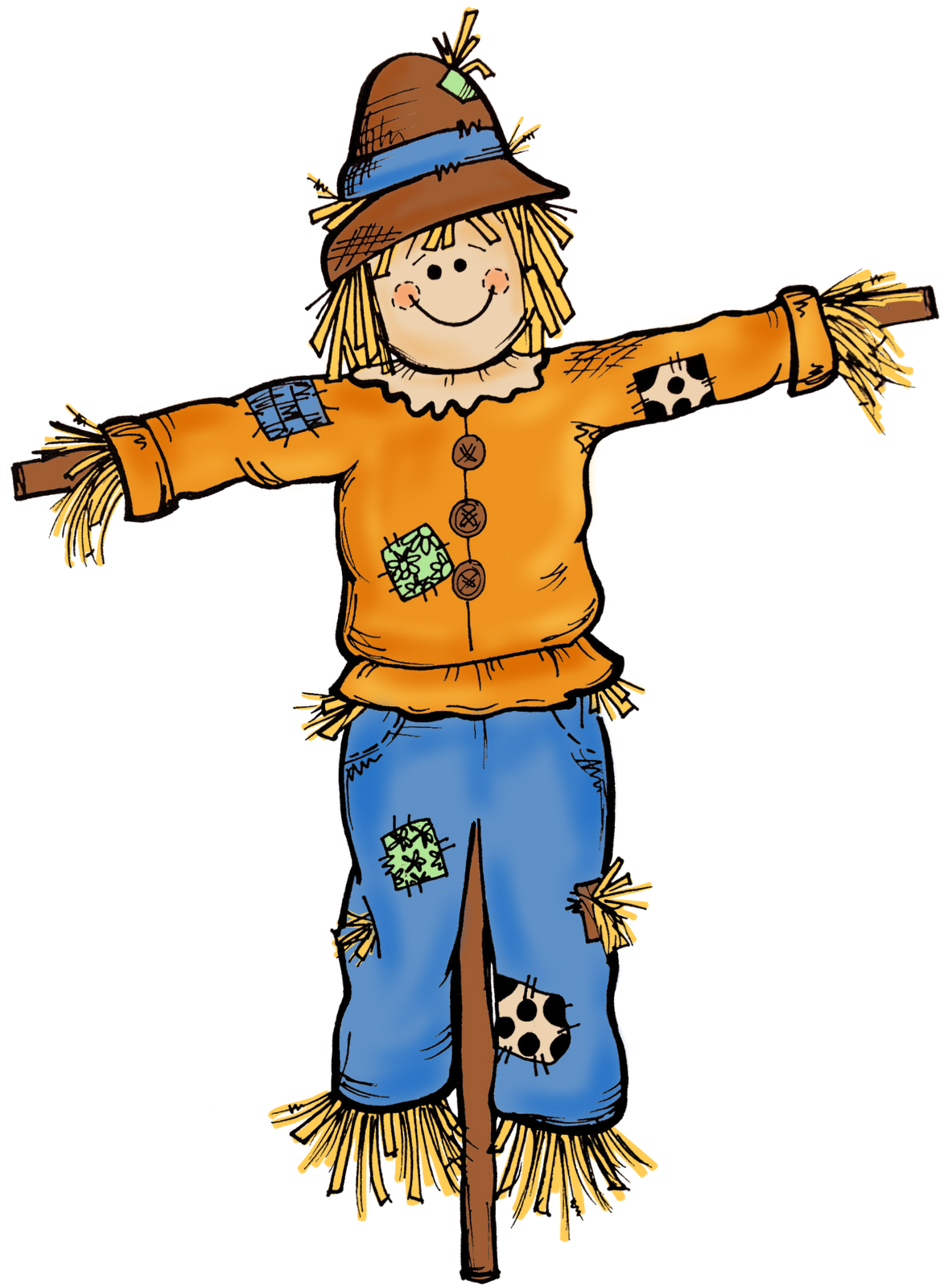 List of materials:
Colorful Construction paper
Popsicle Stick
Crayons, markers, or color pencils
Glue stick
Scissors
Decorations (googly eyes, stickers etc.)
Today is reading day. MPB's very own famous, rapping, and rhyming Ed Said, who promotes healthy lifestyles in children, will read Pete Moss and the Super Strong Spinach. The topic of the book is gardening, continuing the focus on growing and eating healthy foods which fuels the brain and body. We will round the day out with an Ed Said feature of his favorite songs and videos.
List of materials:
My Healthy Plate or Construction paper
Crayons, markers, or color pencils
Glue stick
Scissors
Magazine (optional)
The final day, students will enjoy educational content produced by NASA, the Mississippi Department of Education, and the Mississippi Museum of Natural Science. Our visiting teaching artist, Althea Jerome from Hattiesburg, MS, will lead participants in a fun activity about sound.
List of Materials:
Plastic spoon or fork (two)
Or Silver spoon or fork (two)
Unsharpened pencil
Chopsticks
Straw
Ring of keys
Container with beads inside or something else inside that will make sounds when shaken
As children grow, so does their wonder about the world around them. Cultivate your child's curiosity by exploring plants, trees, and flowers in your own neighborhood. As the weather gets warmer, take advantage of the fresh air with a walk to search for signs of plant life in nature. Observe how the trees in your neighborhood have changed from winter to spring. When you get home, talk more about questions that might have popped up, create an indoor garden project together, or go green on your screens with a nature-inspired app.